---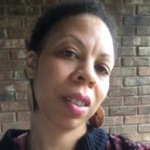 Your Word Trainer is Hadassah Queen O. She is a Dreamer, Author, Speaker, and Radio personality who loves inspiring others using real life experiences.
---
---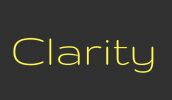 Conference ► Attend our free Clarity Conference on November 4th in Atlanta, GA and receive clarity from the Holy Spirit on your calling and the next steps | Click Here to Register
---
Here are the scripture references
Nehemiah 8:10 ISR98
[10] Then he said to them, "Go, eat the fat, drink the sweet, and send portions to those for whom none is prepared. For this day is set-apart to our YAH. Do not be sad, for the joy of YAH is your strength."
Matthew 6:34 ISR98
[34] Do not, then, worry about tomorrow, for tomorrow shall have its own worries. Each day has enough evil of itself.
Psalms 138:1-8 ISR98
[1] I give You thanks with all my heart; Before the mighty ones I sing praises to You.
[2] I bow myself toward Your set-apart place, And give thanks to Your Name For Your kindness and for Your truth; For You have made great Your Word, Your Name, above all.
[3] On the day I called You did answer me, You made me bold with strength in my being.
[4] Let all the sovereigns of the earth Give thanks to You, O YAH, When they shall hear the words of Your mouth.
[5] And let them sing of the ways of YAH, For great is the esteem of YAH.
[6]Though YAH is exalted, He looks on the humble; But the proud He perceives from a distance.
[7] Though I walk in the midst of distress, You revive me; You stretch out Your hand Against the wrath of my enemies, And Your right hand saves me.
[8] YAH does perfect for me. O YAH, Your kindness is everlasting. Do not forsake the works of Your hands.
Related Word Trainings
Podcast: Download (Duration: 8:23 — 10.2MB)