---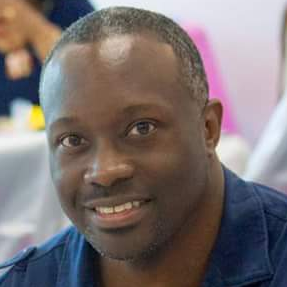 This message is presented by Amos Johnson Jr, PhD. He is the CEO & Pastor of Church for Entrepreneurs. God has given him a calling to help Christian Entrepreneurs succeed at their calling. He believes a fulfilled life comes from clearly knowing what God has called you to do and doing it.
---
---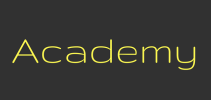 Signup ► We have created several online academies to help you discover and implement your calling. | Click Here for Details
---
Here are the scripture references
Matthew 19:26 KJV
[26] But Jesus beheld them , and said unto them, With men this is impossible; but with God all things are possible.
Psalm 103:4-5 KJV
[4] Who redeemeth thy life from destruction; who crowneth thee with lovingkindness and tender mercies;
[5] Who satisfieth thy mouth with good things; so that thy youth is renewed like the eagle's.
Deuteronomy 34:7 KJV
[7] And Moses was an hundred and twenty years old when he died: his eye was not dim, nor his natural force abated.
Joshua 14:10-11 NLT
[10] "Now, as you can see, the Lord has kept me alive and well as he promised for all these forty-five years since Moses made this promise-even while Israel wandered in the wilderness. Today I am eighty-five years old.
[11] I am as strong now as I was when Moses sent me on that journey, and I can still travel and fight as well as I could then.
Genesis 1:1-5 KJV
[1] In the beginning God created the heaven and the earth.
[2] And the earth was without form, and void; and darkness was upon the face of the deep. And the Spirit of God moved upon the face of the waters.
[3] And God said, Let there be light: and there was light.
[4] And God saw the light, that it was good: and God divided the light from the darkness.
[5] And God called the light Day, and the darkness he called Night. And the evening and the morning were the first day
Genesis 1:27 KJV
[27] So God created man in his own image, in the image of God created he him; male and female created he them.
Luke 4:18 KJV
[18] The Spirit of the Lord is upon me, because he hath anointed me to preach the gospel to the poor; he hath sent me to heal the brokenhearted, to preach deliverance to the captives, and recovering of sight to the blind, to set at liberty them that are bruised,
1 Peter 2:24 KJV
[24] Who his own self bare our sins in his own body on the tree, that we, being dead to sins, should live unto righteousness: by whose stripes ye were healed.
John 10:10 KJV
[10] The thief cometh not, but for to steal, and to kill, and to destroy: I am come that they might have life, and that they might have it more abundantly.
Podcast: Download (Duration: 11:39 — 13.7MB)