---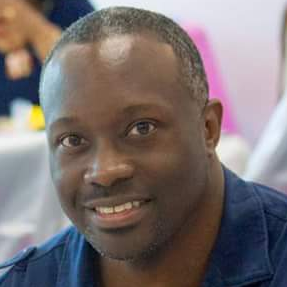 This message is presented by Amos Johnson Jr, PhD. He is the CEO & Pastor of Church for Entrepreneurs. God has given him a calling to help Christian Entrepreneurs succeed at their calling. He believes a fulfilled life comes from clearly knowing what God has called you to do and doing it.
---
---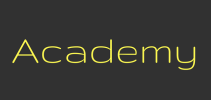 Signup ► We have created several online academies to help you discover and implement your calling. | Click Here for Details
---
Here are the scripture references
Acts 10:34 KJV
[34] Then Peter opened his mouth, and said, Of a truth I perceive that God is no respecter of persons:
Psalm 37:4 KJV
[4] Delight thyself also in the Lord; and he shall give thee the desires of thine heart.
Psalm 21:2 KJV
[2] Thou hast given him his heart's desire, and hast not withholden the request of his lips. Selah.
Psalm 145:16 KJV
[16] Thou openest thine hand, and satisfiest the desire of every living thing.
Mark 5:22-26, 28-29, 34-36 KJV
[22] And, behold, there cometh one of the rulers of the synagogue, Jairus by name; and when he saw him, he fell at his feet,
[23] And besought him greatly, saying, My little daughter lieth at the point of death: I pray thee , come and lay thy hands on her, that she may be healed; and she shall live.
[24] And Jesus went with him; and much people followed him, and thronged him.
[25] And a certain woman, which had an issue of blood twelve years,
[26] And had suffered many things of many physicians, and had spent all that she had, and was nothing bettered, but rather grew worse,
[28] For she said, If I may touch but his clothes, I shall be whole.
[29] And straightway the fountain of her blood was dried up; and she felt in her body that she was healed of that plague.
[34] And he said unto her, Daughter, thy faith hath made thee whole; go in peace, and be whole of thy plague.
[35] While he yet spake, there came from the ruler of the synagogue's house certain which said, Thy daughter is dead: why troublest thou the Master any further?
[36] As soon as Jesus heard the word that was spoken, he saith unto the ruler of the synagogue, Be not afraid, only believe.
Luke 11:10 KJV
[10] For every one that asketh receiveth; and he that seeketh findeth; and to him that knocketh it shall be opened.
James 1:6-7 KJV
[6] But let him ask in faith, nothing wavering. For he that wavereth is like a wave of the sea driven with the wind and tossed.
[7] For let not that man think that he shall receive any thing of the Lord.
Podcast: Download (Duration: 10:04 — 11.9MB)