---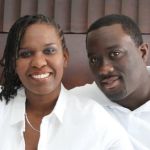 Your Word Trainers are Phil and Shae Bynes. They are an anointed husband and wife team whom God has blessed with a divine assignment to impact marriages globally through the power and love of God, which has started with their recent book, "Ménage à Trois: You, Your Spouse, and the Lover of Your Souls."
---
---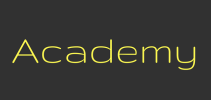 Signup ► We have created several online academies to help you discover and implement your calling. | Click Here for Details
---
Here are the scripture references
Genesis 2:20-24 NIV
[20] So the man gave names to all the livestock, the birds in the sky and all the wild animals. But for Adam no suitable helper was found.
[21] So the LORD God caused the man to fall into a deep sleep; and while he was sleeping, he took one of the man's ribs and then closed up the place with flesh.
[22] Then the LORD God made a woman from the rib he had taken out of the man, and he brought her to the man.
[23] The man said, "This is now bone of my bones and flesh of my flesh; she shall be called 'woman,' for she was taken out of man."
[24] That is why a man leaves his father and mother and is united to his wife, and they become one flesh.
Proverbs 5:15-19 NLT
[15] Drink water from your own well— share your love only with your wife.
[16] Why spill the water of your springs in the streets, having sex with just anyone?
[17] You should reserve it for yourselves. Never share it with strangers.
[18] Let your wife be a fountain of blessing for you. Rejoice in the wife of your youth.
[19] She is a loving deer, a graceful doe. Let her breasts satisfy you always. May you always be captivated by her love.
Proverbs 5:19 NIV
[19] A loving doe, a graceful deer— may her breasts satisfy you always, may you ever be intoxicated with her love.
1 Corinthians 7:3-5 NASB
[3] The husband must [a]fulfill his duty to his wife, and likewise also the wife to her husband.
[4] The wife does not have authority over her own body, but the husband does; and likewise also the husband does not have authority over his own body, but the wife does.
[5] Stop depriving one another, except by agreement for a time, so that you may devote yourselves to prayer, and[b]come together again so that Satan will not tempt you because of your lack of self-control.
Psalm 100:4 KJV
[4] Enter into his gates with thanksgiving, and into his courts with praise: be thankful unto him, and bless his name.
Podcast: Download (Duration: 9:34 — 10.6MB)