---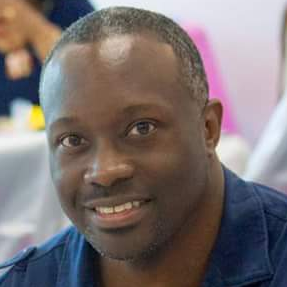 This message is presented by Amos Johnson Jr, PhD. He is the CEO & Pastor of Church for Entrepreneurs. God has given him a calling to help Christian Entrepreneurs succeed at their calling. He believes a fulfilled life comes from clearly knowing what God has called you to do and doing it.
---
---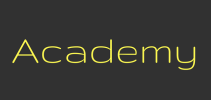 Signup ► We have created several online academies to help you discover and implement your calling. | Click Here for Details
---
Message summary & scripture references
When God created mankind the goal was not to create humans, but rather to create other gods like Himself. Understanding this revelation is the key to fully knowing who you are in Christ and how special you are to God. Listen to today's message to learn about this concept and renew your mind to who you really are.
Philippians 2:5-6 KJV
[5] Let this mind be in you, which was also in Christ Jesus:
[6] Who, being in the form of God, thought it not robbery to be equal with God:
Romans 8:29-30 NLT
[29] For God knew his people in advance, and he chose them to become like his Son, so that his Son would be the firstborn among many brothers and sisters.
[30] And having chosen them, he called them to come to him. And having called them, he gave them right standing with himself. And having given them right standing, he gave them his glory.
John 10:32-38 NLT
[32] Jesus said, "At my Father's direction I have done many good works. For which one are you going to stone me?"
[33] They replied, "We're stoning you not for any good work, but for blasphemy! You, a mere man, claim to be God."
[34] Jesus replied, "It is written in your own Scriptures that God said to certain leaders of the people, 'I say, you are gods!'
[35] And you know that the Scriptures cannot be altered. So if those people who received God's message were called 'gods,'
[36] why do you call it blasphemy when I say, 'I am the Son of God'? After all, the Father set me apart and sent me into the world.
[37] Don't believe me unless I carry out my Father's work.
[38] But if I do his work, believe in the evidence of the miraculous works I have done, even if you don't believe me. Then you will know and understand that the Father is in me, and I am in the Father."
Psalm 8:3-8 HCSB
[3] When I observe Your heavens, the work of Your fingers, the moon and the stars, which You set in place,
[4] what is man that You remember him, the son of man that You look after him?
[5] You made him little less than God and crowned him with glory and honor.
[6] You made him lord over the works of Your hands; You put everything under his feet:[7] all the sheep and oxen, as well as the animals in the wild,
[8] the birds of the sky, and the fish of the sea that pass through the currents of the seas.
Genesis 1:11 KJV
[11] And God said, Let the earth bring forth grass, the herb yielding seed, and the fruit tree yielding fruit after his kind, whose seed is in itself, upon the earth: and it was so.
Genesis 1:26-27 KJV
[26] And God said, Let us make man in our image, after our likeness: and let them have dominion over the fish of the sea, and over the fowl of the air, and over the cattle, and over all the earth, and over every creeping thing that creepeth upon the earth.
[27] So God created man in his own image, in the image of God created he him; male and female created he them.
Genesis 3:1-5 KJV
[1] Now the serpent was more subtil than any beast of the field which the Lord God had made. And he said unto the woman, Yea, hath God said, Ye shall not eat of every tree of the garden?
[2] And the woman said unto the serpent, We may eat of the fruit of the trees of the garden:
[3] But of the fruit of the tree which is in the midst of the garden, God hath said, Ye shall not eat of it, neither shall ye touch it, lest ye die.
[4] And the serpent said unto the woman, Ye shall not surely die:
[5] For God doth know that in the day ye eat thereof, then your eyes shall be opened, and ye shall be as gods, knowing good and evil.
Please leave a testimony or comment
Comments and testimonies below are from this message and others messages on our website.
---
Podcast: Download (Duration: 11:33 — 15.6MB)