---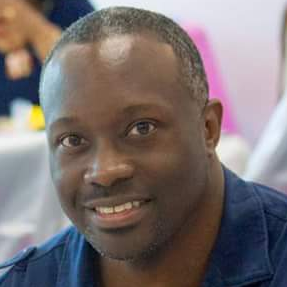 This message is presented by Amos Johnson Jr, PhD. He is the CEO & Pastor of Church for Entrepreneurs. God has given him a calling to help Christian Entrepreneurs succeed at their calling. He believes a fulfilled life comes from clearly knowing what God has called you to do and doing it.
---
---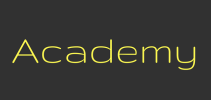 Signup ► We have created several online academies to help you discover and implement your calling. | Click Here for Details
---
Message summary & scripture references
We can use faith to obtain healing and overcome life's problems. However, God originally designed faith to create things. Now, this is interesting because, as entrepreneurs, what we do is create things and bring them to the marketplace. This means that our primary tool for success is faith. On today's podcast we are examining this concept of using faith to create.
Hebrews 11:3 KJV
[3] Through faith we understand that the worlds were framed by the word of God, so that things which are seen were not made of things which do appear.
John 1:14-15 KJV
[14] And the Word was made flesh, and dwelt among us, (and we beheld his glory, the glory as of the only begotten of the Father,) full of grace and truth.
[15] John bare witness of him, and cried, saying, This was he of whom I spake, He that cometh after me is preferred before me: for he was before me.
John 1:1-3 KJV
[1] In the beginning was the Word, and the Word was with God, and the Word was God.
[2] The same was in the beginning with God.
[3] All things were made by him; and without him was not any thing made that was made.
Genesis 1:1 KJV
[1] In the beginning God created the heaven and the earth.
Genesis 1:3-5 NLT
[3] Then God said, "Let there be light," and there was light.
[4] And God saw that the light was good. Then he separated the light from the darkness.
[5] God called the light "day" and the darkness "night." And evening passed and morning came, marking the first day.
Genesis 1:27-28 KJV
[27] So God created man in his own image, in the image of God created he him; male and female created he them.
[28] And God blessed them, and God said unto them, Be fruitful, and multiply, and replenish the earth, and subdue it: and have dominion over the fish of the sea, and over the fowl of the air, and over every living thing that moveth upon the earth.
Romans 12:3 KJV
[3] For I say, through the grace given unto me, to every man that is among you, not to think of himself more highly than he ought to think; but to think soberly, according as God hath dealt to every man the measure of faith.
Hebrews 11:7 KJV
[7] By faith Noah, being warned of God of things not seen as yet, moved with fear, prepared an ark to the saving of his house; by the which he condemned the world, and became heir of the righteousness which is by faith.
Genesis 6:14-16 NLT
[14] "Build a large boat from cypress wood and waterproof it with tar, inside and out. Then construct decks and stalls throughout its interior.
[15] Make the boat 450 feet long, 75 feet wide, and 45 feet high.
[16] Leave an 18-inch opening below the roof all the way around the boat. Put the door on the side, and build three decks inside the boat-lower, middle, and upper.
Mark 9:23 NKJV
[23] Jesus said to him, "If you can believe, all things are possible to him who believes [has faith]."
Please leave a testimony or comment
Comments and testimonies below are from this message and others messages on our website.
---
Podcast: Download (Duration: 10:07 — 13.3MB)