---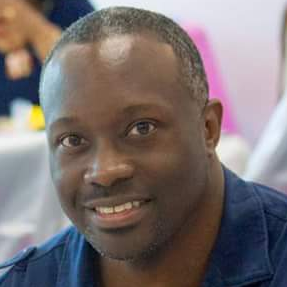 This message is presented by Amos Johnson Jr, PhD. He is the CEO & Pastor of Church for Entrepreneurs. God has given him a calling to help Christian Entrepreneurs succeed at their calling. He believes a fulfilled life comes from clearly knowing what God has called you to do and doing it.
---
---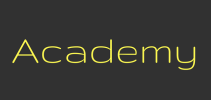 Signup ► We have created several online academies to help you discover and implement your calling. | Click Here for Details
---
Message summary & scripture references
If you are dealing with any level or form of sickness or disease in your body, then God desires for you to be healed instantly. In today's podcast learn how to receive healing sooner than later.
1 Peter 2:24 KJV
[24] Who his own self bare our sins in his own body on the tree, that we, being dead to sins, should live unto righteousness: by whose stripes ye were healed.
Matthew 8:5-7, 13 KJV
[5] And when Jesus was entered into Capernaum, there came unto him a centurion, beseeching him,
[6] And saying, Lord, my servant lieth at home sick of the palsy, grievously tormented.
[7] And Jesus saith unto him, I will come and heal him.
[13] And Jesus said unto the centurion, Go thy way; and as thou hast believed, so be it done unto thee. And his servant was healed in the selfsame hour.
Matthew 12:13 KJV
[13] Then saith he to the man, Stretch forth thine hand. And he stretched it forth; and it was restored whole, like as the other.
Mark 5:29 KJV
[29] And straightway the fountain of her blood was dried up; and she felt in her body that she was healed of that plague.
Matthew 9:28-30 KJV
[28] And when he was come into the house, the blind men came to him: and Jesus saith unto them, Believe ye that I am able to do this? They said unto him, Yea, Lord.
[29] Then touched he their eyes, saying, According to your faith be it unto you.
[30] And their eyes were opened; and Jesus straitly charged them, saying, See that no man know it.
John 3:16 KJV
[16] For God so loved the world, that he gave his only begotten Son, that whosoever believeth in him should not perish, but have everlasting life.
Psalm 35:27 KJV
[27] Let them shout for joy, and be glad, that favour my righteous cause: yea, let them say continually, Let the Lord be magnified, which hath pleasure in the prosperity of his servant.
Romans 10:9 KJV
[9] That if thou shalt confess with thy mouth the Lord Jesus, and shalt believe in thine heart that God hath raised him from the dead, thou shalt be saved.
Romans 2:11 KJV
[11] For there is no respect of persons with God.
Mark 11:23 KJV
[23] For verily I say unto you, That whosoever shall say unto this mountain, Be thou removed, and be thou cast into the sea; and shall not doubt in his heart, but shall believe that those things which he saith shall come to pass; he shall have whatsoever he saith.
Hebrews 11:1 KJV
[1] Now faith is the substance of things hoped for, the evidence of things not seen.
Please leave a testimony or comment
Comments and testimonies below are from this message and others messages on our website.
---
Podcast: Download (Duration: 10:57 — 14.0MB)