---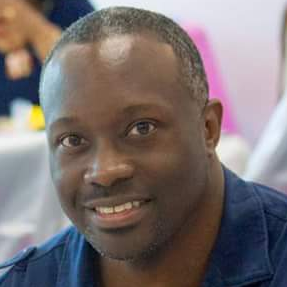 This message is presented by Amos Johnson Jr, PhD. He is the CEO & Pastor of Church for Entrepreneurs. God has given him a calling to help Christian Entrepreneurs succeed at their calling. He believes a fulfilled life comes from clearly knowing what God has called you to do and doing it.
---
---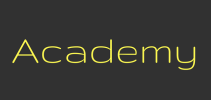 Signup ► We have created several online academies to help you discover and implement your calling. | Click Here for Details
---
Here are the scripture references
Exodus 14:15-16 KJV
[15] And the LORD said unto Moses, Wherefore criest thou unto me? speak unto the children of Israel, that they go forward:
[16] But lift thou up thy rod, and stretch out thine hand over the sea, and divide it: and the children of Israel shall go on dry ground through the midst of the sea.
John 11:21-23 KJV
[21] Then said Martha unto Jesus, Lord, if thou hadst been here, my brother had not died.
[22] But I know, that even now, whatsoever thou wilt ask of God, God will give it thee.
[23] Jesus saith unto her, Thy brother shall rise again.
Genesis 2:19 KJV
[19] And out of the ground the Lord God formed every beast of the field, and every fowl of the air; and brought them unto Adam to see what he would call them: and whatsoever Adam called every living creature, that was the name thereof.
John 14:12-14 KJV
[12] Verily, verily, I say unto you, He that believeth on me, the works that I do shall he do also; and greater works than these shall he do; because I go unto my Father.
[13] And whatsoever ye shall ask in my name, that will I do, that the Father may be glorified in the Son.
[14] If ye shall ask any thing in my name, I will do it.
John 15:7 KJV
[7] If ye abide in me, and my words abide in you, ye shall ask what ye will, and it shall be done unto you.
1 John 5:14-15 KJV
[14] And this is the confidence that we have in him, that, if we ask any thing according to his will, he heareth us:
[15] And if we know that he hear us, whatsoever we ask, we know that we have the petitions that we desired of him.
James 4:3 KJV
[3] Ye ask, and receive not, because ye ask amiss, that ye may consume it upon your lusts
Acts 16:6-7, 9-10 KJV
[6] Now when they had gone throughout Phrygia and the region of Galatia, and were forbidden of the Holy Ghost to preach the word in Asia,
[7] After they were come to Mysia, they assayed to go into Bithynia: but the Spirit suffered them not.
[9] And a vision appeared to Paul in the night; There stood a man of Macedonia, and prayed him, saying, Come over into Macedonia, and help us.
[10] And after he had seen the vision, immediately we endeavoured to go into Macedonia, assuredly gathering that the Lord had called us for to preach the gospel unto them.
Related Word Trainings
Podcast: Download (Duration: 13:00 — 15.8MB)