---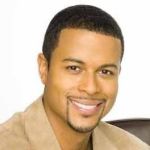 Your Word Trainer is Pastor Andre Butler. He is the executive pastor of Word of Faith International Christian Center, in Southfield, Michigan. His mission is to equip others to experience the future God has for them. He emphasizes God's desire to prosper His people in every arena of life and for them to do their part in winning the world to Jesus.


---
---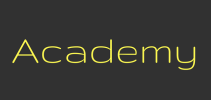 Signup ► We have created several online academies to help you discover and implement your calling. | Click Here for Details
---
Here are the scripture references
Deuteronomy 30:19 KJV
[19] I call heaven and earth to record this day against you, that I have set before you life and death, blessing and cursing: therefore choose life, that both thou and thy seed may live:
John 3:36 KJV
[36] He that believeth on the Son hath everlasting life: and he that believeth not the Son shall not see life; but the wrath of God abideth on him.
Hebrews 4:12 KJV
[12] For the word of God is quick, and powerful, and sharper than any twoedged sword, piercing even to the dividing asunder of soul and spirit, and of the joints and marrow, and is a discerner of the thoughts and intents of the heart.
John 16:13 KJV
[13] Howbeit when he, the Spirit of truth, is come, he will guide you into all truth: for he shall not speak of himself; but whatsoever he shall hear, that shall he speak: and he will shew you things to come.
Romans 8:16 KJV
[16] The Spirit itself beareth witness with our spirit, that we are the children of God:
Hebrews 12:14 KJV
[14] Follow peace with all men, and holiness, without which no man shall see the Lord:
1 Kings 19:12 KJV
[12] And after the earthquake a fire; but the LORD was not in the fire: and after the fire a still small voice.
1 John 2:20 KJV
[20] But ye have an unction from the Holy One, and ye know all things.
Proverbs 21:31 KJV
[31] The horse is prepared against the day of battle: but safety is of the LORD.
Proverbs 3:6 KJV
[6] In all thy ways acknowledge him, and he shall direct thy paths.
Please leave a testimony or comment
Comments and testimonies below are from this message and others messages on our website.
---
Podcast: Download (Duration: 9:56 — 10.4MB)