---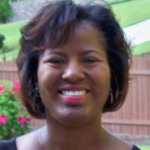 This message is presented by Kimberley Savage. She is a professional educator and ordained minister who believes that all people are called by God to exhibit great purpose while walking out the plan He has for their lives. She delights in assisting others in finding their passion, setting attainable yet altering goals and maximizing their potential.


---
---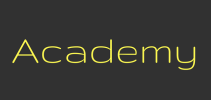 Signup ► We have created several online academies to help you discover and implement your calling. | Click Here for Details
---
Here are the scripture references
Romans 5:6-8 AMP
[6] While we were yet in weakness [powerless to help ourselves], at the fitting time Christ died for (in behalf of) the ungodly.
[7] Now it is an extraordinary thing for one to give his life even for an upright man, though perhaps for a noble and lovable and generous benefactor someone might even dare to die.
[8] But God shows and clearly proves His [own] love for us by the fact that while we were still sinners, Christ (the Messiah, the Anointed One) died for us.
Malachi 3:6 KJV
[6] For I am the LORD, I change not; therefore ye sons of Jacob are not consumed.
Luke 15:16-17,21-24 NASB
[16] And he would have gladly filled his stomach with the pods that the swine were eating, and no one was giving anything to him.
[17] But when he came to his senses, he said, 'How many of my father's hired men have more than enough bread, but I am dying here with hunger!
[21] And the son said to him, 'Father, I have sinned against heaven and in your sight; I am no longer worthy to be called your son.'
[22] But the father said to his slaves, 'Quickly bring out the best robe and put it on him, and put a ring on his hand and sandals on his feet;
[23] and bring the fattened calf, kill it, and let us eat and celebrate;
[24] for this son of mine was dead and has come to life again; he was lost and has been found.' And they began to celebrate.
Related Word Trainings
Podcast: Download (Duration: 12:16 — 15.1MB)