---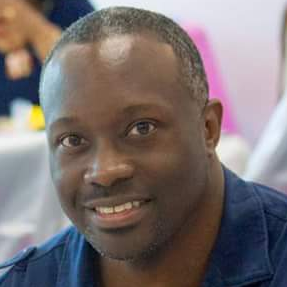 This message is presented by Amos Johnson Jr, PhD. He is the CEO & Pastor of Church for Entrepreneurs. God has given him a calling to help Christian Entrepreneurs succeed at their calling. He believes a fulfilled life comes from clearly knowing what God has called you to do and doing it.
---
---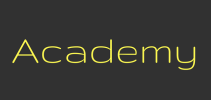 Signup ► We have created several online academies to help you discover and implement your calling. | Click Here for Details
---
Message summary & scripture references
God desires for us to win every fight of faith and walk perfectly in our calling. However, He knew we would have faith shortcomings that would cause us to lose a few faith fights and take a few wrong turns along the journey of our calling. With this foreknowledge, before He called you, He made provisions for your faith shortcomings so you would still win in the end. Take a listen to today's podcast to learn more about this concept.
Luke 22:31-34 NLT
[31] "Simon, Simon, Satan has asked to sift each of you like wheat.
[32] But I have pleaded in prayer for you, Simon, that your faith should not fail. So when you have repented and turned to me again, strengthen your brothers."
[33] Peter said, "Lord, I am ready to go to prison with you, and even to die with you."
[34] But Jesus said, "Peter, let me tell you something. Before the rooster crows tomorrow morning, you will deny three times that you even know me."
Luke 22:54-62 NLT
[54] So they arrested him and led him to the high priest's home. And Peter followed at a distance. 55 The guards lit a fire in the middle of the courtyard and sat around it, and Peter joined them there. 56 A servant girl noticed him in the firelight and began staring at him. Finally she said, "This man was one of Jesus' followers!"
[57] But Peter denied it. "Woman," he said, "I don't even know him!"
[58] After a while someone else looked at him and said, "You must be one of them!" "No, man, I'm not!" Peter retorted.
[59] About an hour later someone else insisted, "This must be one of them, because he is a Galilean, too."
[60] But Peter said, "Man, I don't know what you are talking about." And immediately, while he was still speaking, the rooster crowed.
[61] At that moment the Lord turned and looked at Peter. Suddenly, the Lord's words flashed through Peter's mind: "Before the rooster crows tomorrow morning, you will deny three times that you even know me."62 And Peter left the courtyard, weeping bitterly.
Matthew 13:23 KJV
[23] But he that received seed into the good ground is he that heareth the word, and understandeth it; which also beareth fruit, and bringeth forth, some an hundredfold, some sixty, some thirty.
Romans 12:2 KJV
[2] And be not conformed to this world: but be ye transformed by the renewing of your mind, that ye may prove what is that good, and acceptable, and perfect, will of God.
Matthew 14:25-31 KJV
[25] And in the fourth watch of the night Jesus went unto them, walking on the sea.
[26] And when the disciples saw him walking on the sea, they were troubled, saying, It is a spirit; and they cried out for fear.
[27] But straightway Jesus spake unto them, saying, Be of good cheer; it is I; be not afraid.
[28] And Peter answered him and said, Lord, if it be thou, bid me come unto thee on the water.
[29] And he said, Come. And when Peter was come down out of the ship, he walked on the water, to go to Jesus.
[30] But when he saw the wind boisterous, he was afraid; and beginning to sink, he cried, saying, Lord, save me.
[31] And immediately Jesus stretched forth his hand, and caught him, and said unto him, O thou of little faith, wherefore didst thou doubt?
John 21:15-19 NLT
[15] After breakfast Jesus asked Simon Peter, "Simon son of John, do you love me more than these?" "Yes, Lord," Peter replied, "you know I love you." "Then feed my lambs," Jesus told him.
[16] Jesus repeated the question: "Simon son of John, do you love me?" "Yes, Lord," Peter said, "you know I love you." "Then take care of my sheep," Jesus said.
[17] A third time he asked him, "Simon son of John, do you love me?" Peter was hurt that Jesus asked the question a third time. He said, "Lord, you know everything. You know that I love you." Jesus said, "Then feed my sheep.
[18] "I tell you the truth, when you were young, you were able to do as you liked; you dressed yourself and went wherever you wanted to go. But when you are old, you will stretch out your hands, and others will dress you and take you where you don't want to go."
[19] Jesus said this to let him know by what kind of death he would glorify God. Then Jesus told him, "Follow me."
Please leave a testimony or comment
Comments and testimonies below are from this message and others messages on our website.
---
Podcast: Download (Duration: 11:20 — 14.7MB)