---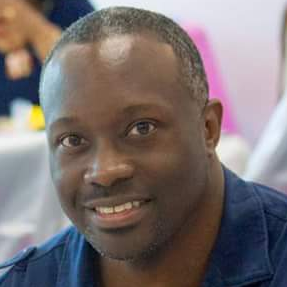 This message is presented by Amos Johnson Jr, PhD. He is the CEO & Pastor of Church for Entrepreneurs. God has given him a calling to help Christian Entrepreneurs succeed at their calling. He believes a fulfilled life comes from clearly knowing what God has called you to do and doing it.
---
---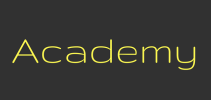 Signup ► We have created several online academies to help you discover and implement your calling. | Click Here for Details
---
Message summary & scripture references
Under the banner of being humble, we hold back our ambition because we don't want to appear greedy or self centered. However, your ambition is the engine that powers your success. Without it, you won't achieve all that God has called you to achieve. In today's message, learn the power of your ambition and the anointing associated with it.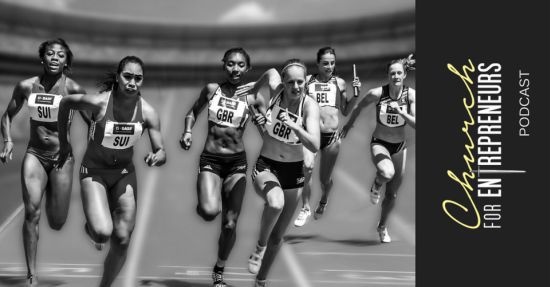 1 Peter 5:5-7 KJV
[5] Likewise, ye younger, submit yourselves unto the elder. Yea, all of you be subject one to another, and be clothed with humility: for God resisteth the proud, and giveth grace to the humble.
[6] Humble yourselves therefore under the mighty hand of God, that he may exalt you in due time:
[7] Casting all your care upon him; for he careth for you.
Genesis 1:1 KJV
[1] In the beginning God created the heaven and the earth.
Genesis 1:26-28 KJV
[26] And God said, Let us make man in our image, after our likeness: and let them have dominion over the fish of the sea, and over the fowl of the air, and over the cattle, and over all the earth, and over every creeping thing that creepeth upon the earth.
[27] So God created man in his own image, in the image of God created he him; male and female created he them.
[28] And God blessed them, and God said unto them, Be fruitful, and multiply, and replenish the earth, and subdue it: and have dominion over the fish of the sea, and over the fowl of the air, and over every living thing that moveth upon the earth.
Genesis 12:2-3 KJV
[2] And I will make of thee a great nation, and I will bless thee, and make thy name great; and thou shalt be a blessing:
[3] And I will bless them that bless thee, and curse him that curseth thee: and in thee shall all families of the earth be blessed.
John 14:6 NLT
[6] Jesus told him, "I am the way, the truth, and the life. No one can come to the Father except through me.
Acts 1:8 KJV
[8] But ye shall receive power, after that the Holy Ghost is come upon you: and ye shall be witnesses unto me both in Jerusalem, and in all Judaea, and in Samaria, and unto the uttermost part of the earth.
1 Thessalonians 4:11-12 NLT
[11] Make it your goal to live a quiet life, minding your own business and working with your hands, just as we instructed you before.
[12] Then people who are not believers will respect the way you live, and you will not need to depend on others.
Hebrews 12:1 NLT
[1] Therefore, since we are surrounded by such a huge crowd of witnesses to the life of faith, let us strip off every weight that slows us down, especially the sin that so easily trips us up. And let us run with endurance the race God has set before us.
1 Timothy 3:1 KJV
[1] This is a true saying, If a man desire the office of a bishop, he desireth a good work.
Joshua 14:10-12 NLT
[10] "Now, as you can see, the LORD has kept me alive and well as he promised for all these forty-five years since Moses made this promise-even while Israel wandered in the wilderness. Today I am eighty-five years old.
[11] I am as strong now as I was when Moses sent me on that journey, and I can still travel and fight as well as I could then.
[12] So give me the hill country that the LORD promised me. You will remember that as scouts we found the descendants of Anak living there in great, walled towns. But if the LORD is with me, I will drive them out of the land, just as the LORD said."
Joshua 18:1-3 NLT
[1] Now that the land was under Israelite control, the entire community of Israel gathered at Shiloh and set up the Tabernacle.
[2] But there remained seven tribes who had not yet been allotted their grants of land.
[3] Then Joshua asked them, "How long are you going to wait before taking possession of the remaining land the LORD, the God of your ancestors, has given to you?
Please leave a testimony or comment
Comments and testimonies below are from this message and others messages on our website.
---
Podcast: Download (Duration: 12:47 — 16.6MB)