---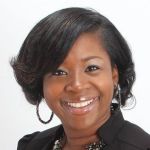 Your Word Trainer is Priscilla Black. She is a graduate of Oral Roberts University and Faith School of Ministry in Atlanta, GA. She has dedicated her life to helping people reach their best potential. Priscilla pastors alongside her husband at Faith4Life Church, founded by Bishop Keith A. Butler, in Round Rock, Tx.


---
---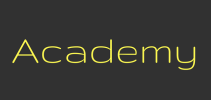 Signup ► We have created several online academies to help you discover and implement your calling. | Click Here for Details
---
Here are the scripture references
Exodus 14:13-14 KJV
[13] And Moses said unto the people, Fear ye not, stand still, and see the salvation of the LORD, which he will shew to you to day: for the Egyptians whom ye have seen to day, ye shall see them again no more for ever.
[14] The LORD shall fight for you, and ye shall hold your peace.
Exodus 14:24-25 KJV
[24] And it came to pass, that in the morning watch the LORD looked unto the host of the Egyptians through the pillar of fire and of the cloud, and troubled the host of the Egyptians,
[25] And took off their chariot wheels, that they drave them heavily: so that the Egyptians said, Let us flee from the face of Israel; for the LORD fighteth for them against the Egyptians.
John 3:16 KJV
[16] For God so loved the world, that he gave his only begotten Son, that whosoever believeth in him should not perish, but have everlasting life.
Podcast: Download (Duration: 8:52 — 9.5MB)