---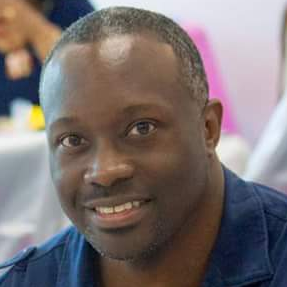 This message is presented by Amos Johnson Jr, PhD. He is the CEO & Pastor of Church for Entrepreneurs. God has given him a calling to help Christian Entrepreneurs succeed at their calling. He believes a fulfilled life comes from clearly knowing what God has called you to do and doing it.
---
---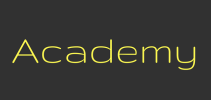 Signup ► We have created several online academies to help you discover and implement your calling. | Click Here for Details
---
Here are the scripture references
Exodus 15:24-26 KJV
[24] And the people murmured against Moses, saying, What shall we drink?
[25] And he cried unto the Lord ; and the Lord shewed him a tree, which when he had cast into the waters, the waters were made sweet: there he made for them a statute and an ordinance, and there he proved them,
[26] And said, If thou wilt diligently hearken to the voice of the Lord thy God, and wilt do that which is right in his sight, and wilt give ear to his commandments, and keep all his statutes, I will put none of these diseases upon thee, which I have brought upon the Egyptians: for I am the Lord that healeth thee.
Exodus 16:4 KJV
[4] Then said the Lord unto Moses, Behold, I will rain bread from heaven for you; and the people shall go out and gather a certain rate every day, that I may prove them, whether they will walk in my law, or no.
Exodus 20:18-20 KJV
[18] And all the people saw the thunderings, and the lightnings, and the noise of the trumpet, and the mountain smoking: and when the people saw it , they removed, and stood afar off.
[19] And they said unto Moses, Speak thou with us, and we will hear: but let not God speak with us, lest we die.
[20] And Moses said unto the people, Fear not: for God is come to prove you, and that his fear may be before your faces, that ye sin not.
Deuteronomy 8:2 KJV
[2] And thou shalt remember all the way which the Lord thy God led thee these forty years in the wilderness, to humble thee, and to prove thee, to know what was in thine heart, whether thou wouldest keep his commandments, or no.
Deuteronomy 13:3 KJV
[3] Thou shalt not hearken unto the words of that prophet, or that dreamer of dreams: for the Lord your God proveth you, to know whether ye love the Lord your God with all your heart and with all your soul.
Judges 2:21-23 KJV
[21] I also will not henceforth drive out any from before them of the nations which Joshua left when he died:
[22] That through them I may prove Israel, whether they will keep the way of the Lord to walk therein, as their fathers did keep it , or not.
[23] Therefore the Lord left those nations, without driving them out hastily; neither delivered he them into the hand of Joshua.
John 6:5-6 KJV
[5] When Jesus then lifted up his eyes, and saw a great company come unto him, he saith unto Philip, Whence shall we buy bread, that these may eat?
[6] And this he said to prove him: for he himself knew what he would do.
Genesis 22:12 KJV
[12] And he said, Lay not thine hand upon the lad, neither do thou any thing unto him: for now I know that thou fearest God, seeing thou hast not withheld thy son, thine only son from me.
Genesis 2:16-17 KJV
[16] And the Lord God commanded the man, saying, Of every tree of the garden thou mayest freely eat:
[17] But of the tree of the knowledge of good and evil, thou shalt not eat of it: for in the day that thou eatest thereof thou shalt surely die.
Revelation 20:3 KJV
[3] And cast him into the bottomless pit, and shut him up, and set a seal upon him, that he should deceive the nations no more, till the thousand years should be fulfilled: and after that he must be loosed a little season.
Podcast: Download (Duration: 13:43 — 16.8MB)