---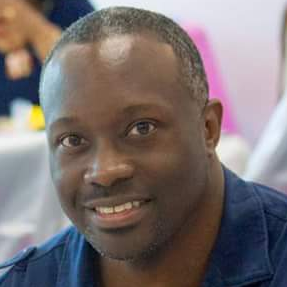 This message is presented by Amos Johnson Jr, PhD. He is the CEO & Pastor of Church for Entrepreneurs. God has given him a calling to help Christian Entrepreneurs succeed at their calling. He believes a fulfilled life comes from clearly knowing what God has called you to do and doing it.
---
---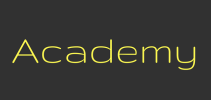 Signup ► We have created several online academies to help you discover and implement your calling. | Click Here for Details
---
Here are the scripture references
Exodus 13:17 KJV
[17] And it came to pass, when Pharaoh had let the people go, that God led them not through the way of the land of the Philistines, although that was near; for God said, Lest peradventure the people repent when they see war, and they return to Egypt:
Exodus 23:30 KJV
[30] By little and little I will drive them out from before thee, until thou be increased, and inherit the land.
Judges 6:25-27 KJV
[25] And it came to pass the same night, that the Lord said unto him, Take thy father's young bullock, even the second bullock of seven years old, and throw down the altar of Baal that thy father hath, and cut down the grove that is by it:
[26] And build an altar unto the Lord thy God upon the top of this rock, in the ordered place, and take the second bullock, and offer a burnt sacrifice with the wood of the grove which thou shalt cut down.
[27] Then Gideon took ten men of his servants, and did as the Lord had said unto him: and so it was, because he feared his father's household, and the men of the city, that he could not do it by day, that he did it by night.
Luke 16:10 KJV
[10] He that is faithful in that which is least is faithful also in much: and he that is unjust in the least is unjust also in much.
Luke 19:17 KJV
[17] And he said unto him, Well, thou good servant: because thou hast been faithful in a very little, have thou authority over ten cities.
Luke 2:41-52 KJV
[41] Now his parents went to Jerusalem every year at the feast of the passover.
[42] And when he was twelve years old, they went up to Jerusalem after the custom of the feast.
[43] And when they had fulfilled the days, as they returned, the child Jesus tarried behind in Jerusalem; and Joseph and his mother knew not of it.
[44] But they, supposing him to have been in the company, went a day's journey; and they sought him among their kinsfolk and acquaintance.
[45] And when they found him not, they turned back again to Jerusalem, seeking him.
[46] And it came to pass, that after three days they found him in the temple, sitting in the midst of the doctors, both hearing them, and asking them questions.
[47] And all that heard him were astonished at his understanding and answers.
[48] And when they saw him, they were amazed: and his mother said unto him, Son, why hast thou thus dealt with us? behold, thy father and I have sought thee sorrowing.
[49] And he said unto them, How is it that ye sought me? wist ye not that I must be about my Father's business?
[50] And they understood not the saying which he spake unto them.
[51] And he went down with them, and came to Nazareth, and was subject unto them: but his mother kept all these sayings in her heart.
[52] And Jesus increased in wisdom and stature, and in favour with God and man.
Podcast: Download (Duration: 10:37 — 12.8MB)