---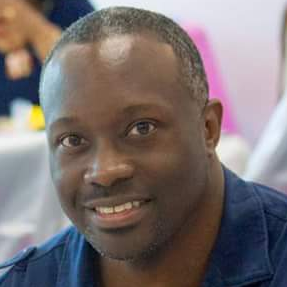 This message is presented by Amos Johnson Jr, PhD. He is the CEO & Pastor of Church for Entrepreneurs. God has given him a calling to help Christian Entrepreneurs succeed at their calling. He believes a fulfilled life comes from clearly knowing what God has called you to do and doing it.
---
---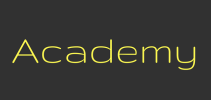 Signup ► We have created several online academies to help you discover and implement your calling. | Click Here for Details
---
Here are the scripture references
Proverbs 10:22 KJV
[22] The blessing of the Lord , it maketh rich, and he addeth no sorrow with it.
James 2:1-4 NLT
[1] My dear brothers and sisters, how can you claim to have faith in our glorious Lord Jesus Christ if you favor some people over others?
[2] For example, suppose someone comes into your meeting dressed in fancy clothes and expensive jewelry, and another comes in who is poor and dressed in dirty clothes.
[3] If you give special attention and a good seat to the rich person, but you say to the poor one, "You can stand over there, or else sit on the floor"-well,
[4] doesn't this discrimination show that your judgments are guided by evil motives?
Ecclesiastes 9:13-16 NLT
[13] Here is another bit of wisdom that has impressed me as I have watched the way our world works.
[14] There was a small town with only a few people, and a great king came with his army and besieged it.
[15] A poor, wise man knew how to save the town, and so it was rescued. But afterward no one thought to thank him.
[16] So even though wisdom is better than strength, those who are wise will be despised if they are poor. What they say will not be appreciated for long.
1 Samuel 9:1-2 NLT
[1] There was a wealthy, influential man named Kish from the tribe of Benjamin. He was the son of Abiel, son of Zeror, son of Becorath, son of Aphiah, of the tribe of Benjamin.
[2] His son Saul was the most handsome man in Israel-head and shoulders taller than anyone else in the land.
1 Samuel 16:6-7 NLT
[6] When they arrived, Samuel took one look at Eliab and thought, "Surely this is the LORD's anointed!"
[7] But the LORD said to Samuel, "Don't judge by his appearance or height, for I have rejected him. The LORD doesn't see things the way you see them. People judge by outward appearance, but the LORD looks at the heart."
Isaiah 53:2-3 AMP
[2] For the Servant of God grew up before Him like a tender plant, and like a root out of dry ground; He has no form or comeliness royal, kingly pomp, that we should look at Him, and no beauty that we should desire Him.
[3] He was despised and rejected and forsaken by men, a Man of sorrows and pains, and acquainted with grief and sickness; and like One from Whom men hide their faces He was despised, and we did not appreciate His worth or have any esteem for Him.
Podcast: Download (Duration: 10:23 — 13.2MB)