---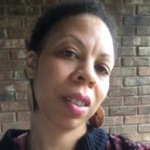 This message is presented by is Hadassah Queen O. She is a Dreamer, Author, Speaker, and Radio personality who loves inspiring others using real life experiences.
---
---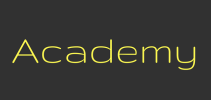 Signup ► We have created several online academies to help you discover and implement your calling. | Click Here for Details
---
Here are the scripture references
1 Peter 1:13-16 KJV
[13] Wherefore gird up the loins of your mind, be sober, and hope to the end for the grace that is to be brought unto you at the revelation of Jesus Christ;
[14] As obedient children, not fashioning yourselves according to the former lusts in your ignorance:
[15] But as he which hath called you is holy, so be ye holy in all manner of conversation;
[16] Because it is written, Be ye holy; for I am holy.
Romans 6:1-2 KJV
[1] What shall we say then? Shall we continue in sin, that grace may abound?
[2] God forbid. How shall we, that are dead to sin, live any longer therein?
Romans 8:5-10 KJV
[5] For they that are after the flesh do mind the things of the flesh; but they that are after the Spirit the things of the Spirit.
[6] For to be carnally minded is death; but to be spiritually minded is life and peace.
[7] Because the carnal mind is enmity against God: for it is not subject to the law of God, neither indeed can be.
[8] So then they that are in the flesh cannot please God.
[9] But ye are not in the flesh, but in the Spirit, if so be that the Spirit of God dwell in you. Now if any man have not the Spirit of Christ, he is none of his.
[10] And if Christ be in you, the body is dead because of sin; but the Spirit is life because of righteousness.
Romans 12:2 KJV
[2] And be not conformed to this world: but be ye transformed by the renewing of your mind, that ye may prove what is that good, and acceptable, and perfect, will of God.
2 Corinthians 10:5 KJV
[5] Casting down imaginations, and every high thing that exalteth itself against the knowledge of God, and bringing into captivity every thought to the obedience of Christ;
Please leave a testimony or comment
Comments and testimonies below are from this message and others messages on our website.
---
Podcast: Download (Duration: 10:03 — 11.9MB)