---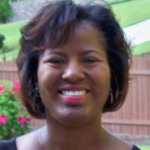 This message is presented by Kimberley Savage. She is a professional educator and ordained minister who believes that all people are called by God to exhibit great purpose while walking out the plan He has for their lives. She delights in assisting others in finding their passion, setting attainable yet altering goals and maximizing their potential.


---
---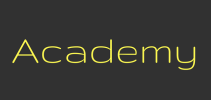 Signup ► We have created several online academies to help you discover and implement your calling. | Click Here for Details
---
Here are the scripture references
Proverbs 20:6-7 AMP
[6] Many a man proclaims his own loving-kindness and goodness, but a faithful man who can find?
[7] The righteous man walks in his integrity; blessed (happy, fortunate, enviable) are his children after him.
1 Peter 3:7 KJV
[7] Likewise, ye husbands, dwell with them according to knowledge, giving honour unto the wife, as unto the weaker vessel, and as being heirs together of the grace of life; that your prayers be not hindered.
Romans 13:1 AMP
[1] Let every person be loyally subject to the governing (civil) authorities. For there is no authority except from God [by His permission, His sanction], and those that exist do so by God's appointment.
2 Corinthians 5:7 KJV
[7] For we walk by faith, not by sight:
Ephesians 4:15 KJV
[15] But speaking the truth in love, may grow up into him in all things, which is the head, even Christ:
2 Corinthians 8:11 AMP
[11] So now finish doing it, that your [enthusiastic] readiness in desiring it may be equalled by your completion of it according to your ability and means.
Ephesians 4:32 KJV
[32] And be ye kind one to another, tenderhearted, forgiving one another, even as God for Christ's sake hath forgiven you.
Colossians 2:10 KJV
[10] And ye are complete in him, which is the head of all principality and power:
2 Corinthians 5:21 KJV
[21] For he hath made him to be sin for us, who knew no sin; that we might be made the righteousness of God in him.
Philippians 1:6 KJV
[6] Being confident of this very thing, that he which hath begun a good work in you will perform it until the day of Jesus Christ:
Podcast: Download (Duration: 10:22 — 12.8MB)