---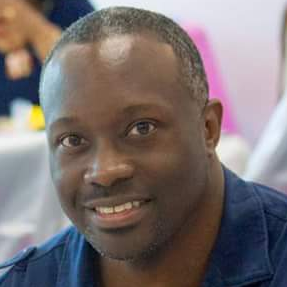 This message is presented by Amos Johnson Jr, PhD. He is the CEO & Pastor of Church for Entrepreneurs. God has given him a calling to help Christian Entrepreneurs succeed at their calling. He believes a fulfilled life comes from clearly knowing what God has called you to do and doing it.
---
---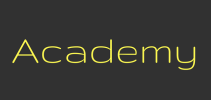 Signup ► We have created several online academies to help you discover and implement your calling. | Click Here for Details
---
Message summary & scripture references
Whatever has happened in your life, good or bad, is based on the seeds you have sown. Therefore, if you don't like how your life has turned out, then you need to begin sowing different kinds of seeds. Take a listen to today's podcast to learn about this concept and discover how to control the results of your life through intentionally sowing the right kinds of seeds.
Genesis 1:29 KJV
[29] And God said, Behold, I have given you every herb bearing seed, which is upon the face of all the earth, and every tree, in the which is the fruit of a tree yielding seed; to you it shall be for meat.
Genesis 8:22 KJV
[22] While the earth remaineth, seedtime and harvest, and cold and heat, and summer and winter, and day and night shall not cease.
Mark 4:26-27,30-31 KJV
[26] And he said, So is the kingdom of God, as if a man should cast seed into the ground;
[27] And should sleep, and rise night and day, and the seed should spring and grow up, he knoweth not how.
[30] And he said, Whereunto shall we liken the kingdom of God? or with what comparison shall we compare it?
[31] It is like a grain of mustard seed, which, when it is sown in the earth, is less than all the seeds that be in the earth:
Genesis 1:11 KJV
[11] And God said, Let the earth bring forth grass, the herb yielding seed, and the fruit tree yielding fruit after his kind, whose seed is in itself, upon the earth: and it was so.
Luke 6:36-38 KJV
[36] Be ye therefore merciful, as your Father also is merciful.
[37] Judge not, and ye shall not be judged: condemn not, and ye shall not be condemned: forgive, and ye shall be forgiven:
[38] Give, and it shall be given unto you; good measure, pressed down, and shaken together, and running over, shall men give into your bosom. For with the same measure that ye mete withal it shall be measured to you again.
Luke 8:11,15 KJV
[11] Now the parable is this: The seed is the word of God.
[15] But that on the good ground are they, which in an honest and good heart, having heard the word, keep it, and bring forth fruit with patience.
Romans 10:17 KJV
[17] So then faith cometh by hearing, and hearing by the word of God.
2 Corinthians 9:6-8,11 KJV
[6] But this I say, He which soweth sparingly shall reap also sparingly; and he which soweth bountifully shall reap also bountifully.
[7] Every man according as he purposeth in his heart, so let him give; not grudgingly, or of necessity: for God loveth a cheerful giver.
[8] And God is able to make all grace abound toward you; that ye, always having all sufficiency in all things, may abound to every good work:
[11] Being enriched in every thing to all bountifulness, which causeth through us thanksgiving to God.
Proverbs 23:7 KJV
[7] For as he thinketh in his heart, so is he: Eat and drink, saith he to thee; but his heart is not with thee.
Galatians 6:7-9 KJV
[7] Be not deceived; God is not mocked: for whatsoever a man soweth, that shall he also reap.
[8] For he that soweth to his flesh shall of the flesh reap corruption; but he that soweth to the Spirit shall of the Spirit reap life everlasting.
[9] And let us not be weary in well doing: for in due season we shall reap, if we faint not.
Please leave a testimony or comment
Comments and testimonies below are from this message and others messages on our website.
---
Podcast: Download (Duration: 10:02 — 13.2MB)