---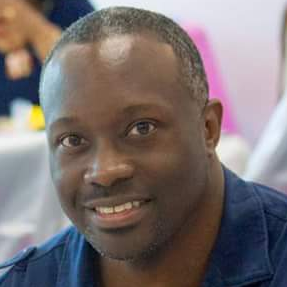 This message is presented by Amos Johnson Jr, PhD. He is the CEO & Pastor of Church for Entrepreneurs. God has given him a calling to help Christian Entrepreneurs succeed at their calling. He believes a fulfilled life comes from clearly knowing what God has called you to do and doing it.
---
---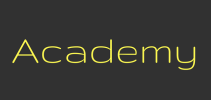 Signup ► We have created several online academies to help you discover and implement your calling. | Click Here for Details
---
Here are the scripture references
Isaiah 42:16 KJV
[16] And I will bring the blind by a way that they knew not; I will lead them in paths that they have not known: I will make darkness light before them, and crooked things straight. These things will I do unto them, and not forsake them.
Acts 13:20-23 KJV
[20] And after that he gave unto them judges about the space of four hundred and fifty years, until Samuel the prophet.
[21] And afterward they desired a king: and God gave unto them Saul the son of Cis, a man of the tribe of Benjamin, by the space of forty years.
[22] And when he had removed him, he raised up unto them David to be their king; to whom also he gave testimony, and said, I have found David the son of Jesse, a man after mine own heart, which shall fulfil all my will.
[23] Of this man's seed hath God according to his promise raised unto Israel a Saviour, Jesus:
1 Samuel 8:4-7 KJV
[4] Then all the elders of Israel gathered themselves together, and came to Samuel unto Ramah,
[5] And said unto him, Behold, thou art old, and thy sons walk not in thy ways: now make us a king to judge us like all the nations.
[6] But the thing displeased Samuel, when they said, Give us a king to judge us. And Samuel prayed unto the Lord.
[7] And the Lord said unto Samuel, Hearken unto the voice of the people in all that they say unto thee: for they have not rejected thee, but they have rejected me, that I should not reign over them.
Matthew 1:1, 6 KJV
[1] The book of the generation of Jesus Christ, the son of David, the son of Abraham.
[6] And Jesse begat David the king; and David the king begat Solomon of her that had been the wife of Urias;
2 Samuel 12:24 KJV
[24] And David comforted Bath-sheba his wife, and went in unto her, and lay with her: and she bare a son, and he called his name Solomon: and the Lord loved him.
Podcast: Download (Duration: 9:06 — 11.7MB)