---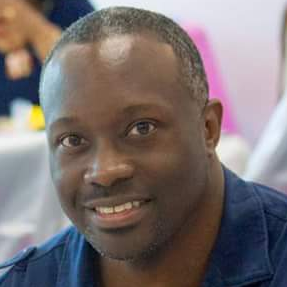 This message is presented by Amos Johnson Jr, PhD. He is the CEO & Pastor of Church for Entrepreneurs. God has given him a calling to help Christian Entrepreneurs succeed at their calling. He believes a fulfilled life comes from clearly knowing what God has called you to do and doing it.
---
---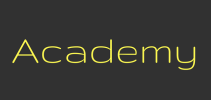 Signup ► We have created several online academies to help you discover and implement your calling. | Click Here for Details
---
Message summary & scripture references
To accomplish your entrepreneurial calling, you are going to need great Faith. However, most of us have little to no Faith, thus we are not seeing results. One of the main reasons our Faith is so weak is because we do not understand authority. On today's podcast, we study the concept that having great Faith requires understanding authority.
Matthew 17:19-20 KJV
[19] Then came the disciples to Jesus apart, and said, Why could not we cast him out?
[20] And Jesus said unto them, Because of your unbelief: for verily I say unto you, If ye have faith as a grain of mustard seed, ye shall say unto this mountain, Remove hence to yonder place; and it shall remove; and nothing shall be impossible unto you.
Matthew 17:20 AMPC
[20] He said to them, Because of the littleness of your faith that is, your lack of firmly relying trust. For truly I say to you, if you have faith that is living like a grain of mustard seed, you can say to this mountain, Move from here to yonder place, and it will move; and nothing will be impossible to you.
Matthew 8:5-10, 13 KJV
[5] And when Jesus was entered into Capernaum, there came unto him a centurion, beseeching him,
[6] And saying, Lord, my servant lieth at home sick of the palsy, grievously tormented.
[7] And Jesus saith unto him, I will come and heal him.
[8] The centurion answered and said, Lord, I am not worthy that thou shouldest come under my roof: but speak the word only, and my servant shall be healed.
[9] For I am a man under authority, having soldiers under me: and I say to this man , Go, and he goeth; and to another, Come, and he cometh; and to my servant, Do this, and he doeth it .
[10] When Jesus heard it, he marvelled, and said to them that followed, Verily I say unto you, I have not found so great faith, no, not in Israel.
[13] And Jesus said unto the centurion, Go thy way; and as thou hast believed, so be it done unto thee. And his servant was healed in the selfsame hour.
Exodus 20:12 KJV
[12] Honour thy father and thy mother: that thy days may be long upon the land which the Lord thy God giveth thee.
Hebrews 13:17 KJV
[17] Obey them that have the rule over you, and submit yourselves: for they watch for your souls, as they that must give account, that they may do it with joy, and not with grief: for that is unprofitable for you.
Ephesians 5:21-24 KJV
[21] Submitting yourselves one to another in the fear of God.
[22] Wives, submit yourselves unto your own husbands, as unto the Lord.
[23] For the husband is the head of the wife, even as Christ is the head of the church: and he is the saviour of the body.
[24] Therefore as the church is subject unto Christ, so let the wives be to their own husbands in every thing.
Ephesians 6:5 KJV
[5] Servants, be obedient to them that are your masters according to the flesh, with fear and trembling, in singleness of your heart, as unto Christ;
1 Timothy 2:1-2 KJV
[1] I exhort therefore, that, first of all, supplications, prayers, intercessions, and giving of thanks, be made for all men;
[2] For kings, and for all that are in authority; that we may lead a quiet and peaceable life in all godliness and honesty.
Romans 13:1-2 NLT
[1] Everyone must submit to governing authorities. For all authority comes from God, and those in positions of authority have been placed there by God.
[2] So anyone who rebels against authority is rebelling against what God has instituted, and they will be punished.
Galatians 6:7 KJV
[7] Be not deceived; God is not mocked: for whatsoever a man soweth, that shall he also reap.
Please leave a testimony or comment
Comments and testimonies below are from this message and others messages on our website.
---
Podcast: Download (Duration: 13:13 — 17.3MB)