---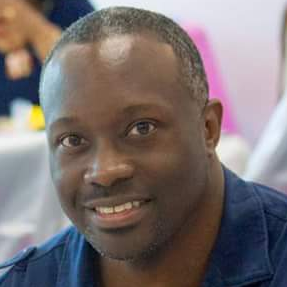 This message is presented by Amos Johnson Jr, PhD. He is the CEO & Pastor of Church for Entrepreneurs. God has given him a calling to help Christian Entrepreneurs succeed at their calling. He believes a fulfilled life comes from clearly knowing what God has called you to do and doing it.
---
---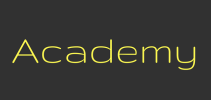 Signup ► We have created several online academies to help you discover and implement your calling. | Click Here for Details
---
Here are the scripture references
Genesis 3:3 KJV
[3] But of the fruit of the tree which is in the midst of the garden, God hath said, Ye shall not eat of it, neither shall ye touch it, lest ye die.
Romans 5:12 KJV
[12] Wherefore, as by one man sin entered into the world, and death by sin; and so death passed upon all men, for that all have sinned:
Luke 16:22-23 KJV
[22] And it came to pass, that the beggar died, and was carried by the angels into Abraham's bosom: the rich man also died, and was buried;
[23] And in hell he lift up his eyes, being in torments, and seeth Abraham afar off, and Lazarus in his bosom.
John 1:29 KJV
[29] The next day John seeth Jesus coming unto him, and saith, Behold the Lamb of God, which taketh away the sin of the world.
1 Peter 3:18-20 KJV
[18] For Christ also hath once suffered for sins, the just for the unjust, that he might bring us to God, being put to death in the flesh, but quickened by the Spirit:
[19] By which also he went and preached unto the spirits in prison;
[20] Which sometime were disobedient, when once the longsuffering of God waited in the days of Noah, while the ark was a preparing, wherein few, that is, eight souls were saved by water.
Matthew 3:17 KJV
[17] And lo a voice from heaven, saying, This is my beloved Son, in whom I am well pleased.
Matthew 5:16 KJV
[16] Let your light so shine before men, that they may see your good works, and glorify your Father which is in heaven.
Matthew 22:30-32 KJV
[30] For in the resurrection they neither marry, nor are given in marriage, but are as the angels of God in heaven.
[31] But as touching the resurrection of the dead, have ye not read that which was spoken unto you by God, saying,
[32] I am the God of Abraham, and the God of Isaac, and the God of Jacob? God is not the God of the dead, but of the living.
Luke 6:23 KJV
[23] Rejoice ye in that day, and leap for joy: for, behold, your reward is great in heaven: for in the like manner did their fathers unto the prophets.
2 Corinthians 5:8 KJV
[8] We are confident, I say , and willing rather to be absent from the body, and to be present with the Lord.
Philippians 1:23-24 KJV
[23] For I am in a strait betwixt two, having a desire to depart, and to be with Christ; which is far better:
[24] Nevertheless to abide in the flesh is more needful for you.
John 14:2-3 KJV
[2] In my Father's house are many mansions: if it were not so , I would have told you. I go to prepare a place for you.
[3] And if I go and prepare a place for you, I will come again, and receive you unto myself; that where I am, there ye may be also.
Podcast: Download (Duration: 12:27 — 14.9MB)