---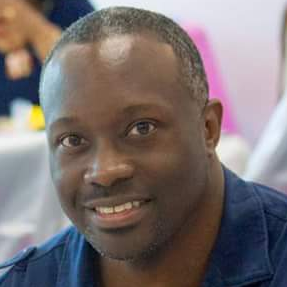 This message is presented by Amos Johnson Jr, PhD. He is the CEO & Pastor of Church for Entrepreneurs. God has given him a calling to help Christian Entrepreneurs succeed at their calling. He believes a fulfilled life comes from clearly knowing what God has called you to do and doing it.
---
---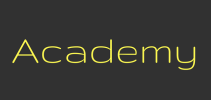 Signup ► We have created several online academies to help you discover and implement your calling. | Click Here for Details
---
Here are the scripture references
Romans 8:15 KJV
[15] For ye have not received the spirit of bondage again to fear; but ye have received the Spirit of adoption, whereby we cry, Abba, Father.
Genesis 3:7-10 KJV
[7] And the eyes of them both were opened, and they knew that they were naked; and they sewed fig leaves together, and made themselves aprons.
[8] And they heard the voice of the Lord God walking in the garden in the cool of the day: and Adam and his wife hid themselves from the presence of the Lord God amongst the trees of the garden.
[9] And the Lord God called unto Adam, and said unto him, Where art thou?
[10] And he said, I heard thy voice in the garden, and I was afraid, because I was naked; and I hid myself.
1 John 4:18 KJV
[18] There is no fear in love; but perfect love casteth out fear: because fear hath torment. He that feareth is not made perfect in love.
1 John 4:16 KJV
[16] And we have known and believed the love that God hath to us. God is love; and he that dwelleth in love dwelleth in God, and God in him.
Romans 5:5 KJV
[5] And hope maketh not ashamed; because the love of God is shed abroad in our hearts by the Holy Ghost which is given unto us.
Joshua 1:9 KJV
[9] Have not I commanded thee? Be strong and of a good courage; be not afraid, neither be thou dismayed: for the Lord thy God is with thee whithersoever thou goest.
Romans 8:31 KJV
[31] What shall we then say to these things? If God be for us, who can be against us?
Revelation 21:8 KJV
[8] But the fearful, and unbelieving, and the abominable, and murderers, and whoremongers, and sorcerers, and idolaters, and all liars, shall have their part in the lake which burneth with fire and brimstone: which is the second death.
---
Podcast: Download (Duration: 9:00 — 10.6MB)