---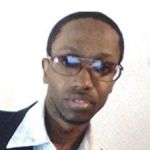 Your Word Trainer is Apostle Ricardo Butler. He is a Christian Hip-Hop artist, entrepreneur, producer, author, & blogger. He's passionate about equipping hip-hop artists of God to be leaders in the five fold ministry so that they can together carry the Presence of God through hip-hop music to the church and the world.
---
---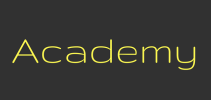 Signup ► We have created several online academies to help you discover and implement your calling. | Click Here for Details
---
Here are the scripture references
Proverbs 24:3-4 KJV
[3] Through wisdom is an house builded; and by understanding it is established:
[4] And by knowledge shall the chambers be filled with all precious and pleasant riches.
Genesis 1:1 KJV
[1] In the beginning God created the heaven and the earth.
Proverbs 4:7 KJV
[7] Wisdom is the principal thing; therefore get wisdom: and with all thy getting get understanding.
Proverbs 8:8,15-19,35-36 KJV
[8] All the words of my mouth are in righteousness; there is nothing froward or perverse in them.
[15] By me kings reign, and princes decree justice.
[16] By me princes rule, and nobles, even all the judges of the earth.
[17] I love them that love me; and those that seek me early shall find me.
[18] Riches and honour are with me; yea, durable riches and righteousness.
[19] My fruit is better than gold, yea, than fine gold; and my revenue than choice silver.
[35] For whoso findeth me findeth life, and shall obtain favour of the LORD.
[36] But he that sinneth against me wrongeth his own soul: all they that hate me love death.
James 5:3 KJV
[3] Your gold and silver is cankered; and the rust of them shall be a witness against you, and shall eat your flesh as it were fire. Ye have heaped treasure together for the last days.
1 Corinthians 1:3 KJV
[30] But of him are ye in Christ Jesus, who of God is made unto us wisdom, and righteousness, and sanctification, and redemption:
Podcast: Download (Duration: 10:39 — 12.3MB)