---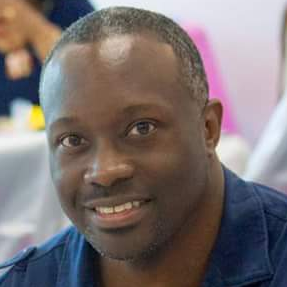 This message is presented by Amos Johnson Jr, PhD. He is the CEO & Pastor of Church for Entrepreneurs. God has given him a calling to help Christian Entrepreneurs succeed at their calling. He believes a fulfilled life comes from clearly knowing what God has called you to do and doing it.
---
---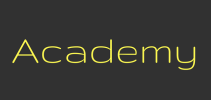 Signup ► We have created several online academies to help you discover and implement your calling. | Click Here for Details
---
Here are the scripture references
John 17:21 KJV
[21] That they all may be one; as thou, Father, art in me, and I in thee, that they also may be one in us: that the world may believe that thou hast sent me.
1 John 3:4-10 KJV
[4] Whosoever committeth sin transgresseth also the law: for sin is the transgression of the law.
[5] And ye know that he was manifested to take away our sins; and in him is no sin.
[6] Whosoever abideth in him sinneth not: whosoever sinneth hath not seen him, neither known him.
[7] Little children, let no man deceive you: he that doeth righteousness is righteous, even as he is righteous.
[8] He that committeth sin is of the devil; for the devil sinneth from the beginning. For this purpose the Son of God was manifested, that he might destroy the works of the devil.
[9] Whosoever is born of God doth not commit sin; for his seed remaineth in him: and he cannot sin, because he is born of God.
[10] In this the children of God are manifest, and the children of the devil: whosoever doeth not righteousness is not of God, neither he that loveth not his brother.
Matthew 7:21-23 KJV
[21] Not every one that saith unto me, Lord, Lord, shall enter into the kingdom of heaven; but he that doeth the will of my Father which is in heaven.
[22] Many will say to me in that day, Lord, Lord, have we not prophesied in thy name? and in thy name have cast out devils? and in thy name done many wonderful works?
[23] And then will I profess unto them, I never knew you: depart from me, ye that work iniquity.
Revelation 2:4-5 KJV
[4] Nevertheless I have somewhat against thee, because thou hast left thy first love.
[5] Remember therefore from whence thou art fallen, and repent, and do the first works; or else I will come unto thee quickly, and will remove thy candlestick out of his place, except thou repent.
Matthew 13:24-25,30 KJV
[24] Another parable put he forth unto them, saying, The kingdom of heaven is likened unto a man which sowed good seed in his field:
[25] But while men slept, his enemy came and sowed tares among the wheat, and went his way.
[30] Let both grow together until the harvest: and in the time of harvest I will say to the reapers, Gather ye together first the tares, and bind them in bundles to burn them: but gather the wheat into my barn.
Ephesians 4:11-14 KJV
[11] And he gave some, apostles; and some, prophets; and some, evangelists; and some, pastors and teachers;
[12] For the perfecting of the saints, for the work of the ministry, for the edifying of the body of Christ:
[13] Till we all come in the unity of the faith, and of the knowledge of the Son of God, unto a perfect man, unto the measure of the stature of the fulness of Christ: [14] That we henceforth be no more children, tossed to and fro, and carried about with every wind of doctrine, by the sleight of men, and cunning craftiness, whereby they lie in wait to deceive;
Acts 5:38-39 KJV
[38] And now I say unto you, Refrain from these men, and let them alone: for if this counsel or this work be of men, it will come to nought:
[39] But if it be of God, ye cannot overthrow it; lest haply ye be found even to fight against God.
---
Podcast: Download (Duration: 12:35 — 13.7MB)