---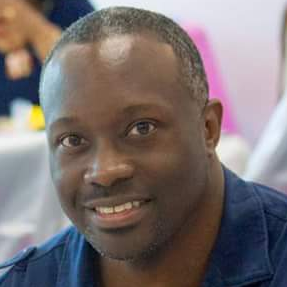 This message is presented by Amos Johnson Jr, PhD. He is the CEO & Pastor of Church for Entrepreneurs. God has given him a calling to help Christian Entrepreneurs succeed at their calling. He believes a fulfilled life comes from clearly knowing what God has called you to do and doing it.
---
---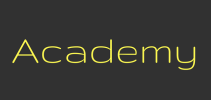 Signup ► We have created several online academies to help you discover and implement your calling. | Click Here for Details
---
Here are the scripture references
James 2:26 KJV
[26] For as the body without the spirit is dead, so faith without works is dead also.
Matthew 12:13 KJV
[13] Then saith he to the man, Stretch forth thine hand. And he stretched it forth; and it was restored whole, like as the other.
Mark 2:5, 11-12 KJV
[5] When Jesus saw their faith, he said unto the sick of the palsy, Son, thy sins be forgiven thee.
[11] I say unto thee, Arise, and take up thy bed, and go thy way into thine house.
[12] And immediately he arose, took up the bed, and went forth before them all; insomuch that they were all amazed, and glorified God, saying, We never saw it on this fashion.
John 9:6-7 KJV
[6] When he had thus spoken, he spat on the ground, and made clay of the spittle, and he anointed the eyes of the blind man with the clay,
[7] And said unto him, Go, wash in the pool of Siloam, (which is by interpretation, Sent.) He went his way therefore, and washed, and came seeing.
Luke 17:12-14 KJV
[12] And as he entered into a certain village, there met him ten men that were lepers, which stood afar off:
[13] And they lifted up their voices, and said, Jesus, Master, have mercy on us.
[14] And when he saw them , he said unto them, Go shew yourselves unto the priests. And it came to pass, that, as they went, they were cleansed.
Matthew 5:27-28 KJV
[27] Ye have heard that it was said by them of old time, Thou shalt not commit adultery:
[28] But I say unto you, That whosoever looketh on a woman to lust after her hath committed adultery with her already in his heart.
Mark 10:47, 50-52 KJV
[47] And when he heard that it was Jesus of Nazareth, he began to cry out, and say, Jesus, thou Son of David, have mercy on me.
[50] And he, casting away his garment, rose, and came to Jesus.
[51] And Jesus answered and said unto him, What wilt thou that I should do unto thee? The blind man said unto him, Lord, that I might receive my sight.
[52] And Jesus said unto him, Go thy way; thy faith hath made thee whole. And immediately he received his sight, and followed Jesus in the way.
Luke 18:41-43 KJV
[41] Saying, What wilt thou that I shall do unto thee? And he said, Lord, that I may receive my sight.
[42] And Jesus said unto him, Receive thy sight: thy faith hath saved thee.
[43] And immediately he received his sight, and followed him, glorifying God: and all the people, when they saw it , gave praise unto God.
Matthew 9:27-30 KJV
[27] And when Jesus departed thence, two blind men followed him, crying, and saying, Thou Son of David, have mercy on us.
[28] And when he was come into the house, the blind men came to him: and Jesus saith unto them, Believe ye that I am able to do this? They said unto him, Yea, Lord.
[29] Then touched he their eyes, saying, According to your faith be it unto you. [30] And their eyes were opened; and Jesus straitly charged them, saying, See that no man know it .
Mark 1:40-42 KJV
[40] And there came a leper to him, beseeching him, and kneeling down to him, and saying unto him, If thou wilt, thou canst make me clean.
[41] And Jesus, moved with compassion, put forth his hand, and touched him, and saith unto him, I will; be thou clean.
[42] And as soon as he had spoken, immediately the leprosy departed from him, and he was cleansed.
Podcast: Download (Duration: 10:49 — 13.3MB)