---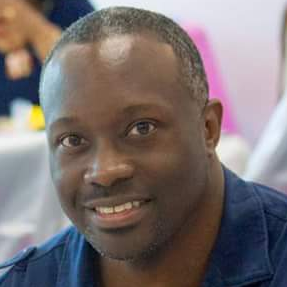 This message is presented by Amos Johnson Jr, PhD. He is the CEO & Pastor of Church for Entrepreneurs. God has given him a calling to help Christian Entrepreneurs succeed at their calling. He believes a fulfilled life comes from clearly knowing what God has called you to do and doing it.
---
---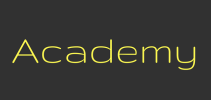 Signup ► We have created several online academies to help you discover and implement your calling. | Click Here for Details
---
Here are the scripture references
2 Timothy 3:16 NLT
[16] All Scripture is inspired by God and is useful to teach us what is true and to make us realize what is wrong in our lives. It corrects us when we are wrong and teaches us to do what is right.
2 Timothy 2:15 KJV
[15] Study to shew thyself approved unto God, a workman that needeth not to be ashamed, rightly dividing the word of truth.
Job 1:21 NLT
[21] He said, "I came naked from my mother's womb, and I will be naked when I leave. The Lord gave me what I had, and the Lord has taken it away. Praise the name of the Lord!"
Job 1:12 NLT
[12] "All right, you may test him," the Lord said to Satan. "Do whatever you want with everything he possesses, but don't harm him physically." So Satan left the Lord's presence.
Job 5:17-18 NLT
[17] "But consider the joy of those corrected by God! Do not despise the discipline of the Almighty when you sin.
[18] For though he wounds, he also bandages. He strikes, but his hands also heal.
1 Peter 2:24 NLT
[24] He personally carried our sins in his body on the cross so that we can be dead to sin and live for what is right. By his wounds you are healed.
Job 7:18 NLT
[18] For you examine us every morning and test us every moment.
James 1:13-14 NLT
[13] And remember, when you are being tempted, do not say, "God is tempting me." God is never tempted to do wrong, and he never tempts anyone else.
[14] Temptation comes from our own desires, which entice us and drag us away.
Job 13:26 NLT
[26] "You write bitter accusations against me and bring up all the sins of my youth.
Jeremiah 31:33-34 NLT
[33] "But this is the new covenant I will make with the people of Israel on that day," says the Lord. "I will put my instructions deep within them, and I will write them on their hearts. I will be their God, and they will be my people.
[34] And they will not need to teach their neighbors, nor will they need to teach their relatives, saying, 'You should know the Lord.' For everyone, from the least to the greatest, will know me already," says the Lord. "And I will forgive their wickedness, and I will never again remember their sins."
Job 38:1-4 NLT
[1] Then the Lord answered Job from the whirlwind:
[2] "Who is this that questions my wisdom with such ignorant words?
[3] Brace yourself like a man, because I have some questions for you, and you must answer them.
[4] "Where were you when I laid the foundations of the earth? Tell me, if you know so much.
Job 40:8 NLT
[8] "Will you discredit my justice and condemn me just to prove you are right?
Job 42:1-3 NLT
[1] Then Job replied to the Lord:
[2] "I know that you can do anything, and no one can stop you.
[3] You asked, 'Who is this that questions my wisdom with such ignorance?' It is I-and I was talking about things I knew nothing about, things far too wonderful for me.
Podcast: Download (Duration: 12:20 — 15.1MB)