---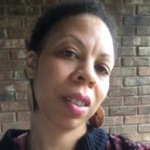 This message is presented by is Hadassah Queen O. She is a Dreamer, Author, Speaker, and Radio personality who loves inspiring others using real life experiences.
---
---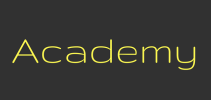 Signup ► We have created several online academies to help you discover and implement your calling. | Click Here for Details
---
Here are the scripture references
1 Samuel 18:6-10 KJV
[6] And it came to pass as they came, when David was returned from the slaughter of the Philistine, that the women came out of all cities of Israel, singing and dancing, to meet king Saul, with tabrets, with joy, and with instruments of musick.
[7] And the women answered one another as they played, and said, Saul hath slain his thousands, and David his ten thousands.
[8] And Saul was very wroth, and the saying displeased him; and he said, They have ascribed unto David ten thousands, and to me they have ascribed but thousands: and what can he have more but the kingdom?
[9] And Saul eyed David from that day and forward.
[10] And it came to pass on the morrow, that the evil spirit from God came upon Saul, and he prophesied in the midst of the house: and David played with his hand, as at other times: and there was a javelin in Saul's hand.
1 Samuel 18:12,15 KJV
[12] And Saul was afraid of David, because the Lord was with him, and was departed from Saul.
[15] Wherefore when Saul saw that he behaved himself very wisely, he was afraid of him.
Daniel 6:4 KJV
[4] Then the presidents and princes sought to find occasion against Daniel concerning the kingdom; but they could find none occasion nor fault; forasmuch as he was faithful, neither was there any error or fault found in him.
Genesis 37:4 KJV
[4] And when his brethren saw that their father loved him more than all his brethren, they hated him, and could not speak peaceably unto him.
Related Word Trainings
Podcast: Download (Duration: 10:09 — 12.5MB)