---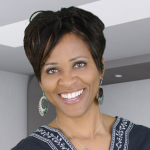 Your Word Trainer is Nicole D. Hayes. She is the founder of Voices Against the Grain, a blog and online radio ministry to help people advance God's Kingdom in a "do your own thing" society. Nicole is also co-owner of Pieces of Life, LLC, a Washington, D.C. based public relations consultancy that serves various nonprofits and small businesses.
---
---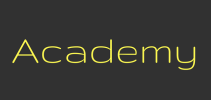 Signup ► We have created several online academies to help you discover and implement your calling. | Click Here for Details
---
Here are the scripture references
Proverbs 12:1 (NIV)
Whoever loves discipline loves knowledge, but he who hates correction is stupid.
Proverbs 13:18 (ESV)
Poverty and disgrace come to him who ignores instruction, but whoever heeds reproof is honored.
Galatians 5:22-23 (NIV)
But the fruit of the Spirit is love, joy, peace, patience, kindness, goodness, faithfulness, gentleness, self-control; against such things there is no law.
Matthew 7:20 (NIV, NLT)
You will recognize them by their fruits, you will identify them by their actions.
Psalm 25:5 (NKJV)
Lead me in your truth and teach me: for you are the God of my salvation; on you do I wait all the day.
Related Word Trainings
Podcast: Download (Duration: 8:24 — 10.0MB)