---
In this special message, we are covering the topic of sex with your spouse or future spouse. Your calling will succeed or fail based on your relationship with your spouse, and sex is a big part of that relationship.
But unfortunately, many married couples are not experiencing the fullness of sex that God desires for them and many singles have miss information about sex in marriage.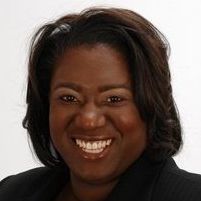 To improve our sex life, I am talking with Natalie Elliot, a nationally certified sex therapist. She is here to teach us all about sex and how to have better sex.
Singles, we analyze the things that need to be done during the dating process to get your martial sex life off on the right foot.
Married folks, we have tons of advice on how to really enjoy sex with your spouse.
Here are some of the things covered …
Overcoming the fear that sex won't be good after you get married, if you don't try it out first
Will you have to save yourself forever to have sex
How to forgive yourself if you had sex before marriage
Things to do during the dating process to make sure sex in marriage is great
Communicating openly to your spouse about what you want sexually
What's on your sexual menu before and after marriage
Your spouse has to feel like they aren't going to be judged when they express their sexual desires
Discussing your pass sexual history during the dating process
What sexual expectations should you have on your wedding night
Sex is a skill that you have to learn how to do
It is unrealistic to have an orgasm at the same time
How to stimulate a female to have an orgasm
Does size matter in bringing a female to orgasm
How mental strongholds stop you from an enjoyable sex life with your spouse
Having sex with a sexually transmitted disease
What sexual things are Biblical permissible in marriage
Couples should pray out loud over their sex life
---
---
Please leave a testimony or comment
Comments and testimonies below are from this message and others messages on our website.
---
Podcast: Download (Duration: 1:04:23 — 40.6MB)