---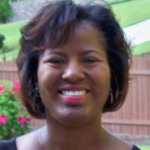 This message is presented by Kimberley Savage. She is a professional educator and ordained minister who believes that all people are called by God to exhibit great purpose while walking out the plan He has for their lives. She delights in assisting others in finding their passion, setting attainable yet altering goals and maximizing their potential.


---
---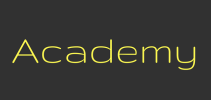 Signup ► We have created several online academies to help you discover and implement your calling. | Click Here for Details
---
Here are the scripture references
Romans 12:2 KJV
[2] And be not conformed to this world: but be ye transformed by the renewing of your mind, that ye may prove what is that good, and acceptable, and perfect, will of God.
Romans 12:2 NLT
[2] Don't copy the behavior and customs of this world, but let God transform you into a new person by changing the way you think. Then you will learn to know God's will for you, which is good and pleasing and perfect.
Joshua 1:6-9 KJV
[6] Be strong and of a good courage: for unto this people shalt thou divide for an inheritance the land, which I sware unto their fathers to give them.
[7] Only be thou strong and very courageous, that thou mayest observe to do according to all the law, which Moses my servant commanded thee: turn not from it to the right hand or to the left, that thou mayest prosper whithersoever thou goest.
[8] This book of the law shall not depart out of thy mouth; but thou shalt meditate therein day and night, that thou mayest observe to do according to all that is written therein: for then thou shalt make thy way prosperous, and then thou shalt have good success.
[9] Have not I commanded thee? Be strong and of a good courage; be not afraid, neither be thou dismayed: for the Lord thy God is with thee whithersoever thou goest.
Mark 4:35-39 KJV
[35] And the same day, when the even was come, he saith unto them, Let us pass over unto the other side.
[36] And when they had sent away the multitude, they took him even as he was in the ship. And there were also with him other little ships.
[37] And there arose a great storm of wind, and the waves beat into the ship, so that it was now full.
[38] And he was in the hinder part of the ship, asleep on a pillow: and they awake him, and say unto him, Master, carest thou not that we perish?
[39] And he arose, and rebuked the wind, and said unto the sea, Peace, be still. And the wind ceased, and there was a great calm.
John 5:19,30 KJV
[19] Then answered Jesus and said unto them, Verily, verily, I say unto you, The Son can do nothing of himself, but what he seeth the Father do: for what things soever he doeth, these also doeth the Son likewise.
[30] I can of mine own self do nothing: as I hear, I judge: and my judgment is just; because I seek not mine own will, but the will of the Father which hath sent me.
John 8:29 KJV
[29] And he that sent me is with me: the Father hath not left me alone; for I do always those things that please him.
John 12:49 KJV
[49] For I have not spoken of myself; but the Father which sent me, he gave me a commandment, what I should say, and what I should speak.
2 Chronicles 20:15-17 KJV
[15] And he said, Hearken ye, all Judah, and ye inhabitants of Jerusalem, and thou king Jehoshaphat, Thus saith the Lord unto you, Be not afraid nor dismayed by reason of this great multitude; for the battle is not yours, but God's.
[16] Tomorrow go ye down against them: behold, they come up by the cliff of Ziz; and ye shall find them at the end of the brook, before the wilderness of Jeruel.
[17] Ye shall not need to fight in this battle : set yourselves, stand ye still , and see the salvation of the Lord with you, O Judah and Jerusalem: fear not, nor be dismayed; tomorrow go out against them: for the Lord will be with you.
Proverbs 4:20 AMP
[20] My son, attend to my words; consent and submit to my sayings.
Please leave a testimony or comment
Comments and testimonies below are from this message and others messages on our website.
---
Podcast: Download (Duration: 12:23 — 13.7MB)