---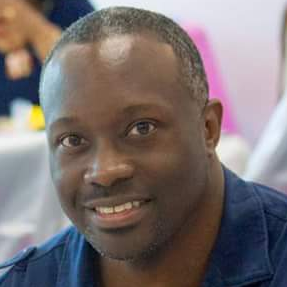 This message is presented by Amos Johnson Jr, PhD. He is the CEO & Pastor of Church for Entrepreneurs. God has given him a calling to help Christian Entrepreneurs succeed at their calling. He believes a fulfilled life comes from clearly knowing what God has called you to do and doing it.
---
---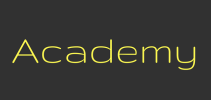 Signup ► We have created several online academies to help you discover and implement your calling. | Click Here for Details
---
Message summary & scripture references
To achieve greater success in life and business we need to be constantly increasing our faith. Increasing our faith is not about the size of faith, however, but about the breadth and depth of our faith. Listen to today's podcast to learn how to properly increase your faith to receive more and greater promises from God.
Luke 17:5-6 KJV
[5] And the apostles said unto the Lord, Increase our faith.
[6] And the Lord said, If ye had faith as a grain of mustard seed, ye might say unto this sycamine tree, Be thou plucked up by the root, and be thou planted in the sea; and it should obey you.
Luke 8:11 KJV
[11] Now the parable is this: The seed is the word of God.
Genesis 1:11 KJV
[11] And God said, Let the earth bring forth grass, the herb yielding seed, and the fruit tree yielding fruit after his kind, whose seed is in itself, upon the earth: and it was so.
Proverbs 10:22 KJV
[22] The blessing of the Lord, it maketh rich, and he addeth no sorrow with it.
Psalm 35:27 KJV
[27] Let them shout for joy, and be glad, that favour my righteous cause: yea, let them say continually, Let the Lord be magnified, which hath pleasure in the prosperity of his servant.
1 Peter 2:24 KJV
[24] Who his own self bare our sins in his own body on the tree, that we, being dead to sins, should live unto righteousness: by whose stripes ye were healed.
Matthew 4:23 KJV
[23] And Jesus went about all Galilee, teaching in their synagogues, and preaching the gospel of the kingdom, and healing all manner of sickness and all manner of disease among the people.
Matthew 13:23 KJV
[23] But he that received seed into the good ground is he that heareth the word, and understandeth it; which also beareth fruit, and bringeth forth, some an hundredfold, some sixty, some thirty.
Romans 10:17 KJV
[17] So then faith cometh by hearing, and hearing by the word of God.
Luke 8:49-50 KJV
[49] While he yet spake, there cometh one from the ruler of the synagogue's house, saying to him, Thy daughter is dead; trouble not the Master.
[50] But when Jesus heard it, he answered him, saying, Fear not: believe only, and she shall be made whole.
John 11:3,6-7,17,32,37,39-40 KJV
[3] Therefore his sisters sent unto him, saying, Lord, behold, he whom thou lovest is sick.
[6] When he had heard therefore that he was sick, he abode two days still in the same place where he was.
[7] Then after that saith he to his disciples, Let us go into Judaea again.
[17] Then when Jesus came, he found that he had lain in the grave four days already.
[32] Then when Mary was come where Jesus was, and saw him, she fell down at his feet, saying unto him, Lord, if thou hadst been here, my brother had not died.
[37] And some of them said, Could not this man, which opened the eyes of the blind, have caused that even this man should not have died?
[39] Jesus said, Take ye away the stone. Martha, the sister of him that was dead, saith unto him, Lord, by this time he stinketh: for he hath been dead four days. [40] Jesus saith unto her, Said I not unto thee, that, if thou wouldest believe, thou shouldest see the glory of God?
Please leave a testimony or comment
Comments and testimonies below are from this message and others messages on our website.
---
Podcast: Download (Duration: 13:53 — 18.6MB)