---
Recently we conducted a live online course on "How to Launch a Ministry". In case you missed it or need to hear it again, here is the recording for you.
Courses Presenters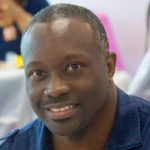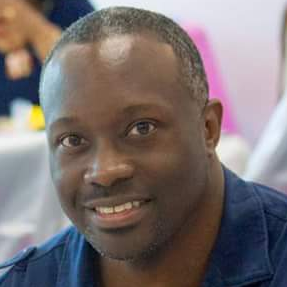 Amos Johnson Jr, PhD // He is the founder of Church for Entrepreneurs and helps Christian entrepreneurs move the vision in their hearts from idea to profitable business God's way. He strongly believes that prosperity comes through faith in God and starting your own business.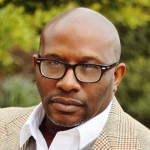 David A. Burrus // He is a best selling author, sought after speaker, that has taken his messages on healthy relationships, leadership, personal development, and Kingdom principles to a wide spectrum of audiences.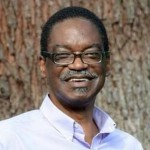 Ced Reynolds // He is the founding senior pastor of CentrePoint Christian Fellowship in Chino, CA where he has been for 21 years. Ced's background includes serving as a corporate officer on his denomination's board of directors, and various supervisory positions overseeing pastors.
---
Here are the scripture references
Luke 4:18-19 KJV
[18] The Spirit of the Lord is upon me, because he hath anointed me to preach the gospel to the poor; he hath sent me to heal the brokenhearted, to preach deliverance to the captives, and recovering of sight to the blind, to set at liberty them that are bruised,
[19] To preach the acceptable year of the Lord.
Ephesians 4:11-12 KJV
[11] And he gave some, apostles; and some, prophets; and some, evangelists; and some, pastors and teachers;
[12] For the perfecting of the saints, for the work of the ministry, for the edifying of the body of Christ:
Proverbs 15:22 KJV
[22] Without counsel purposes are disappointed: but in the multitude of counsellors they are established.
1 Corinthians 9:11,13-14 ASV
[11] If we sowed unto you spiritual things, is it a great matter if we shall reap your carnal things?
[13] Know ye not that they that minister about sacred things eat of the things of the temple, and they that wait upon the altar have their portion with the altar?
[14] Even so did the Lord ordain that they that proclaim the gospel should live of the gospel.
Matthew 4:23 KJV
[23] And Jesus went about all Galilee, teaching in their synagogues, and preaching the gospel of the kingdom, and healing all manner of sickness and all manner of disease among the people.
Jeremiah 1:5-10 KJV
[5] Before I formed thee in the belly I knew thee; and before thou camest forth out of the womb I sanctified thee, and I ordained thee a prophet unto the nations.
[6] Then said I, Ah, Lord God! behold, I cannot speak: for I am a child.
[7] But the Lord said unto me, Say not, I am a child: for thou shalt go to all that I shall send thee, and whatsoever I command thee thou shalt speak.
[8] Be not afraid of their faces: for I am with thee to deliver thee, saith the Lord.
[9] Then the Lord put forth his hand, and touched my mouth. And the Lord said unto me, Behold, I have put my words in thy mouth.
[10] See, I have this day set thee over the nations and over the kingdoms, to root out, and to pull down, and to destroy, and to throw down, to build, and to plant.
---
---
Please leave a testimony or comment
Comments and testimonies below are from this message and others messages on our website.
---
Podcast: Download (Duration: 1:31:25 — 80.7MB)