---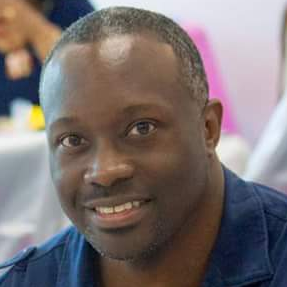 This message is presented by Amos Johnson Jr, PhD. He is the CEO & Pastor of Church for Entrepreneurs. God has given him a calling to help Christian Entrepreneurs succeed at their calling. He believes a fulfilled life comes from clearly knowing what God has called you to do and doing it.
---
---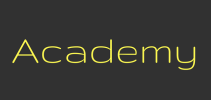 Signup ► We have created several online academies to help you discover and implement your calling. | Click Here for Details
---
Here are the scripture references
Mark 9:23 KJV
[23] Jesus said unto him, If thou canst believe, all things are possible to him that believeth.
Mark 11:23-24 KJV
[23] For verily I say unto you, That whosoever shall say unto this mountain, Be thou removed, and be thou cast into the sea; and shall not doubt in his heart, but shall believe that those things which he saith shall come to pass; he shall have whatsoever he saith.
[24] Therefore I say unto you, What things soever ye desire, when ye pray, believe that ye receive them , and ye shall have them.
John 20:24-29 KJV
[24] But Thomas, one of the twelve, called Didymus, was not with them when Jesus came.
[25] The other disciples therefore said unto him, We have seen the LORD. But he said unto them, Except I shall see in his hands the print of the nails, and put my finger into the print of the nails, and thrust my hand into his side, I will not believe.
[26] And after eight days again his disciples were within, and Thomas with them: then came Jesus, the doors being shut, and stood in the midst, and said, Peace be unto you.
[27] Then saith he to Thomas, Reach hither thy finger, and behold my hands; and reach hither thy hand, and thrust it into my side: and be not faithless, but believing.
[28] And Thomas answered and said unto him, My LORD and my God.
[29] Jesus saith unto him, Thomas, because thou hast seen me, thou hast believed: blessed are they that have not seen, and yet have believed.
Romans 1:17 KJV
[17] For therein is the righteousness of God revealed from faith to faith: as it is written, The just shall live by faith.
Habakkuk 2:4 KJV
[4] Behold, his soul which is lifted up is not upright in him: but the just shall live by his faith.
Podcast: Download (Duration: 10:17 — 12.6MB)