---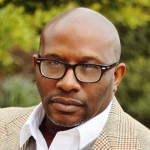 This message is presented by David A. Burrus. He is a best selling author, sought after speaker, that has taken his messages on healthy relationships, leadership, personal development, and Kingdom principles to a wide spectrum of audiences.


---
---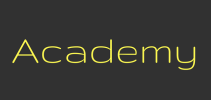 Signup ► We have created several online academies to help you discover and implement your calling. | Click Here for Details
---
Here are the scripture references
Luke 9:7-11 KJV
[7] Now Herod the tetrarch heard of all that was done by him: and he was perplexed, because that it was said of some, that John was risen from the dead;
[8] And of some, that Elias had appeared; and of others, that one of the old prophets was risen again.
[9] And Herod said, John have I beheaded: but who is this, of whom I hear such things? And he desired to see him.
[10] And the apostles, when they were returned, told him all that they had done. And he took them, and went aside privately into a desert place belonging to the city called Bethsaida.
[11] And the people, when they knew it, followed him: and he received them, and spake unto them of the kingdom of God, and healed them that had need of healing.
---
Podcast: Download (Duration: 10:05 — 10.0MB)