---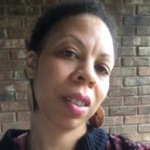 This message is presented by is Hadassah Queen O. She is a Dreamer, Author, Speaker, and Radio personality who loves inspiring others using real life experiences.
---
---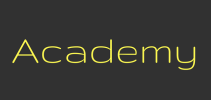 Signup ► We have created several online academies to help you discover and implement your calling. | Click Here for Details
---
Here are the scripture references
Psalms 51:10 ISR98
[10] Create in me a clean heart, O Elohim, And renew a steadfast spirit within me.
Job 31:1 ISR98
[1] I have made a covenant with my eyes. How then could I gaze at a maiden?
1 Corinthians 3:16-17 ISR98
[16] Do you not know that you are a Dwelling Place of Elohim and that the Spirit of Elohim dwells in you?
[17] If anyone destroys the Dwelling Place of Elohim, Elohim shall destroy him. For the Dwelling Place of Elohim is set-apart, which you are.
Philippians 4:8 ISR98
[8] For the rest, brothers, whatever is true, whatever is noble, whatever is righteous, whatever is clean, whatever is lovely, whatever is of good report, if there is any uprightness and if there is any praise – think on these.
1 Thessalonians 4:3-5 ISR98
[3] For this is the desire of Elohim: your set-apartness! – that you should abstain from whoring,
[4] that each one of you should know how to possess his own vessel in set-apartness and respect,
[5] not in passion of lust, like the gentiles who do not know Elohim,
Leviticus 18:30 ISR98
[30]'And you shall guard My Charge, so as not to do any of these abominable practices which were done before you, so as not to defile yourselves by them. I am YAH your Elohim.' "
Leviticus 18:22-23 ISR98
[22] And do not lie with a male as with a woman, it is an abomination.
[23]'And do not have intercourse with any beast, to defile yourself with it. And a woman does not stand before a beast to mate with it, it is a perversion.
1 Corinthians 6:18 KJV
[18] Flee fornication. Every sin that a man doeth is without the body; but he that committeth fornication sinneth against his own body.
Related Word Trainings
Podcast: Download (Duration: 10:35 — 12.7MB)