---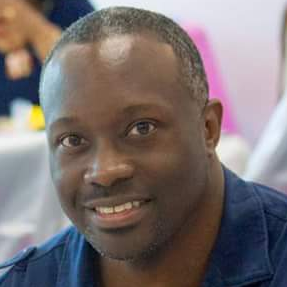 This message is presented by Amos Johnson Jr, PhD. He is the CEO & Pastor of Church for Entrepreneurs. God has given him a calling to help Christian Entrepreneurs succeed at their calling. He believes a fulfilled life comes from clearly knowing what God has called you to do and doing it.
---
---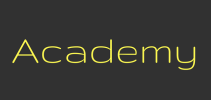 Signup ► We have created several online academies to help you discover and implement your calling. | Click Here for Details
---
Message summary & scripture references
Most of us are familiar with the concept of tithing from our income as an employee; however, the concept of tithing from our business is less understood. Therefore, on today's podcast we going to examine how to tithe from your business.
Malachi 3:8-10 KJV
[8] Will a man rob God? Yet ye have robbed me. But ye say, Wherein have we robbed thee? In tithes and offerings.
[9] Ye are cursed with a curse: for ye have robbed me, even this whole nation.
[10] Bring ye all the tithes into the storehouse, that there may be meat in mine house, and prove me now herewith, saith the Lord of hosts, if I will not open you the windows of heaven, and pour you out a blessing, that there shall not be room enough to receive it.
Genesis 14:18-20 KJV
[18] And Melchizedek king of Salem brought forth bread and wine: and he was the priest of the most high God.
[19] And he blessed him, and said, Blessed be Abram of the most high God, possessor of heaven and earth:
[20] And blessed be the most high God, which hath delivered thine enemies into thy hand. And he gave him tithes of all.
Deuteronomy 8:17-18 KJV
[17] And thou say in thine heart, My power and the might of mine hand hath gotten me this wealth.
[18] But thou shalt remember the Lord thy God: for it is he that giveth thee power to get wealth, that he may establish his covenant which he sware unto thy fathers, as it is this day.
Genesis 28:20-22 KJV
[20] And Jacob vowed a vow, saying, If God will be with me, and will keep me in this way that I go, and will give me bread to eat, and raiment to put on,
[21] So that I come again to my father's house in peace; then shall the Lord be my God:
[22] And this stone, which I have set for a pillar, shall be God's house: and of all that thou shalt give me I will surely give the tenth unto thee.
Hebrews 7:4 KJV
[4] Now consider how great this man was, unto whom even the patriarch Abraham gave the tenth of the spoils.
Deuteronomy 14:22 KJV
[22] Thou shalt truly tithe all the increase of thy seed, that the field bringeth forth year by year.
Deuteronomy 14:28 KJV
[28] At the end of three years thou shalt bring forth all the tithe of thine increase the same year, and shalt lay it up within thy gates:
2 Samuel 24:18-25 NIV
[18] On that day Gad went to David and said to him, "Go up and build an altar to the Lord on the threshing floor of Araunah the Jebusite."
[19] So David went up, as the Lord had commanded through Gad.
[20] When Araunah looked and saw the king and his officials coming toward him, he went out and bowed down before the king with his face to the ground.
[21] Araunah said, "Why has my lord the king come to his servant?" "To buy your threshing floor," David answered, "so I can build an altar to the Lord, that the plague on the people may be stopped."
[22] Araunah said to David, "Let my lord the king take whatever he wishes and offer it up. Here are oxen for the burnt offering, and here are threshing sledges and ox yokes for the wood.
[23] Your Majesty, Araunah gives all this to the king." Araunah also said to him, "May the Lord your God accept you."
[24] But the king replied to Araunah, "No, I insist on paying you for it. I will not sacrifice to the Lord my God burnt offerings that cost me nothing." So David bought the threshing floor and the oxen and paid fifty shekels of silver for them.
[25] David built an altar to the Lord there and sacrificed burnt offerings and fellowship offerings. Then the Lord answered his prayer in behalf of the land, and the plague on Israel was stopped.
Please leave a testimony or comment
Comments and testimonies below are from this message and others messages on our website.
---
Podcast: Download (Duration: 11:59 — 16.2MB)