---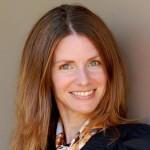 Your Word Trainer is Krista Dunk. She is passionate about helping people discover their God-given gifts and express them with the world. She helps others start their own journey of discovery and expression through her books, speaking topics, newsletters, workshops, publishing company, and radio show.
---
---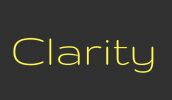 Conference ► Attend our free Clarity Conference on November 4th in Atlanta, GA and receive clarity from the Holy Spirit on your calling and the next steps | Click Here to Register
---
Here are the scripture references
John 16:33 KJV
[33] These things I have spoken unto you, that in me ye might have peace. In the world ye shall have tribulation: but be of good cheer; I have overcome the world.
James 1:2-3 KJV
[2] My brethren, count it all joy when ye fall into divers temptations;
[3] Knowing this, that the trying of your faith worketh patience.
Genesis 16:13 KJV
[13] And she called the name of the LORD that spake unto her, Thou God seest me: for she said, Have I also here looked after him that seeth me?
2 Peter 1:3 KJV
[3] According as his divine power hath given unto us all things that pertain unto life and godliness, through the knowledge of him that hath called us to glory and virtue:
Podcast: Download (Duration: 10:02 — 11.3MB)