---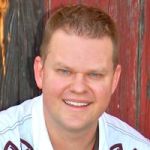 This message is presented by Tyler McCart. He was born and raised in Snellville. He works as an outside sales rep and has had an internet sales and marketing business for the last 12 years. He also founded The Success Edge podcast for the Marketplace Christian.
---
---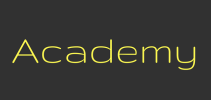 Signup ► We have created several online academies to help you discover and implement your calling. | Click Here for Details
---
Message Summary
God wants us to live debt free including our house; however, for most of us, that feels like an impossibility. But it is not. Today I have a special interview for you with Tyler McCart. He is sharing all the details of how God blessed him with a debt-free house based on seed and faith. Allow this interview to grow your Faith to receive your own debt-free house and/or anything you're believing for.
---
Here are the scripture references
Deuteronomy 6:10-12 AMP
[10] "Then it shall come about when the Lord your God brings you into the land which He swore (solemnly promised) to [give] your fathers—to Abraham, Isaac, and Jacob—to give you, [a land with] great and splendid cities which you did not build,
[11] and houses full of all good things which you did not fill, and hewn (excavated) cisterns (wells) which you did not dig out, and vineyards and olive trees which you did not plant, and you eat and are full and satisfied,
[12] then [a]beware that you do not forget the Lord who brought you out of the land of Egypt, out of the house of slavery.
Proverbs 22:7 KJV
[7] The rich ruleth over the poor, and the borrower is servant to the lender.
Romans 13:8 AMPC
[8] Keep out of debt and owe no man anything, except to love one another; for he who loves his neighbor [who practices loving others] has fulfilled the Law [relating to one's fellowmen, meeting all its requirements].
Luke 6:38 KJV
[38] Give, and it shall be given unto you; good measure, pressed down, and shaken together, and running over, shall men give into your bosom. For with the same measure that ye mete withal it shall be measured to you again.
Please leave a testimony or comment
Comments and testimonies below are from this message and others messages on our website.
---
Podcast: Download (Duration: 35:31 — 38.4MB)