---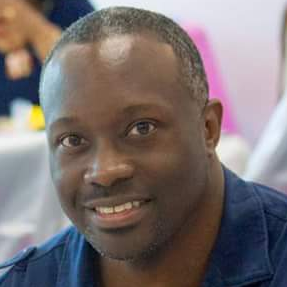 This message is presented by Amos Johnson Jr, PhD. He is the CEO & Pastor of Church for Entrepreneurs. God has given him a calling to help Christian Entrepreneurs succeed at their calling. He believes a fulfilled life comes from clearly knowing what God has called you to do and doing it.
---
---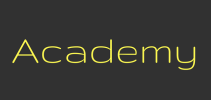 Signup ► We have created several online academies to help you discover and implement your calling. | Click Here for Details
---
Message summary & scripture references
So you heard how God told such and such to give away (fill in the blank), and a few weeks later God blessed them with a brand new (fill in the blank). Then you tried it for yourself and got nothing in return. In fact, you ended up in a worse situation than before. Is God playing favorites? No. Listen to today's podcast to learn why imitating the successful steps of another believer is a recipe for failure.
Acts 19:11-16 NIV
[11] God did extraordinary miracles through Paul,
[12] so that even handkerchiefs and aprons that had touched him were taken to the sick, and their illnesses were cured and the evil spirits left them.
[13] Some Jews who went around driving out evil spirits tried to invoke the name of the Lord Jesus over those who were demon-possessed. They would say, "In the name of the Jesus whom Paul preaches, I command you to come out."
[14] Seven sons of Sceva, a Jewish chief priest, were doing this.
[15] One day the evil spirit answered them, "Jesus I know, and Paul I know about, but who are you?"
[16] Then the man who had the evil spirit jumped on them and overpowered them all. He gave them such a beating that they ran out of the house naked and bleeding.
James 2:26 KJV
[26] For as the body without the spirit is dead, so faith without works is dead also.
2 Timothy 3:5 KJV
[5] Having a form of godliness, but denying the power thereof: from such turn away.
Luke 17:12-14 KJV
[12] And as he entered into a certain village, there met him ten men that were lepers, which stood afar off:
[13] And they lifted up their voices, and said, Jesus, Master, have mercy on us.
[14] And when he saw them, he said unto them, Go shew yourselves unto the priests. And it came to pass, that, as they went, they were cleansed.
Matthew 8:2-3 KJV
[2] And, behold, there came a leper and worshipped him, saying, Lord, if thou wilt, thou canst make me clean.
[3] And Jesus put forth his hand, and touched him, saying, I will; be thou clean. And immediately his leprosy was cleansed.
John 21:21-22 KJV
[21] Peter seeing him saith to Jesus, Lord, and what shall this man do?
[22] Jesus saith unto him, If I will that he tarry till I come, what is that to thee? follow thou me.
2 Kings 5:10-11,13-14 KJV
[10] And Elisha sent a messenger unto him, saying, Go and wash in Jordan seven times, and thy flesh shall come again to thee, and thou shalt be clean.
[11] But Naaman was wroth, and went away, and said, Behold, I thought, He will surely come out to me, and stand, and call on the name of the Lord his God, and strike his hand over the place, and recover the leper.
[13] And his servants came near, and spake unto him, and said, My father, if the prophet had bid thee do some great thing, wouldest thou not have done it ? how much rather then, when he saith to thee, Wash, and be clean?
[14] Then went he down, and dipped himself seven times in Jordan, according to the saying of the man of God: and his flesh came again like unto the flesh of a little child, and he was clean.
Please leave a testimony or comment
Comments and testimonies below are from this message and others messages on our website.
---
Podcast: Download (Duration: 10:36 — 7.4MB)