---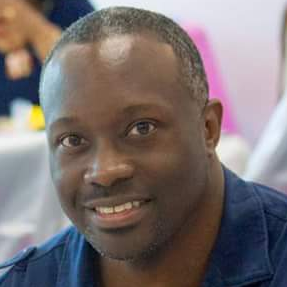 This message is presented by Amos Johnson Jr, PhD. He is the CEO & Pastor of Church for Entrepreneurs. God has given him a calling to help Christian Entrepreneurs succeed at their calling. He believes a fulfilled life comes from clearly knowing what God has called you to do and doing it.
---
---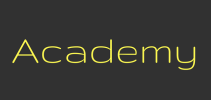 Signup ► We have created several online academies to help you discover and implement your calling. | Click Here for Details
---
Here are the scripture references
Matthew 4:4 KJV
[4] But he answered and said, It is written, Man shall not live by bread alone, but by every word that proceedeth out of the mouth of God.
Deuteronomy 8:3 KJV
[3] And he humbled thee, and suffered thee to hunger, and fed thee with manna, which thou knewest not, neither did thy fathers know; that he might make thee know that man doth not live by bread only, but by every word that proceedeth out of the mouth of the Lord doth man live.
Luke 4:17-21 KJV
[17] And there was delivered unto him the book of the prophet Esaias. And when he had opened the book, he found the place where it was written,
[18] The Spirit of the Lord is upon me, because he hath anointed me to preach the gospel to the poor; he hath sent me to heal the brokenhearted, to preach deliverance to the captives, and recovering of sight to the blind, to set at liberty them that are bruised,
[19] To preach the acceptable year of the Lord.
[20] And he closed the book, and he gave it again to the minister, and sat down. And the eyes of all them that were in the synagogue were fastened on him.
[21] And he began to say unto them, This day is this scripture fulfilled in your ears.
Matthew 5:17-18 KJV
[17] Think not that I am come to destroy the law, or the prophets: I am not come to destroy, but to fulfil.
[18] For verily I say unto you, Till heaven and earth pass, one jot or one tittle shall in no wise pass from the law, till all be fulfilled.
Matthew 26:56 KJV
[56] But all this was done, that the scriptures of the prophets might be fulfilled. Then all the disciples forsook him, and fled.
Luke 22:56-60 KJV
[56] But a certain maid beheld him as he sat by the fire, and earnestly looked upon him, and said, This man was also with him.
[57] And he denied him, saying, Woman, I know him not.
[58] And after a little while another saw him, and said, Thou art also of them. And Peter said, Man, I am not.
[59] And about the space of one hour after another confidently affirmed, saying, Of a truth this fellow also was with him: for he is a Galilaean.
[60] And Peter said, Man, I know not what thou sayest. And immediately, while he yet spake, the cock crew.
John 20:19 KJV
[19] Then the same day at evening, being the first day of the week, when the doors were shut where the disciples were assembled for fear of the Jews, came Jesus and stood in the midst, and saith unto them, Peace be unto you.
Acts 2:14 KJV
[14] But Peter, standing up with the eleven, lifted up his voice, and said unto them, Ye men of Judaea, and all ye that dwell at Jerusalem, be this known unto you, and hearken to my words:
Acts 2:3 KJV
[3] And there appeared unto them cloven tongues like as of fire, and it sat upon each of them.
Acts 5:40-42 KJV
[40] And to him they agreed: and when they had called the apostles, and beaten them, they commanded that they should not speak in the name of Jesus, and let them go.
[41] And they departed from the presence of the council, rejoicing that they were counted worthy to suffer shame for his name.
[42] And daily in the temple, and in every house, they ceased not to teach and preach Jesus Christ.
Acts 12:1-2 KJV
[1] Now about that time Herod the king stretched forth his hands to vex certain of the church.
[2] And he killed James the brother of John with the sword.
Podcast: Download (Duration: 13:44 — 15.4MB)