---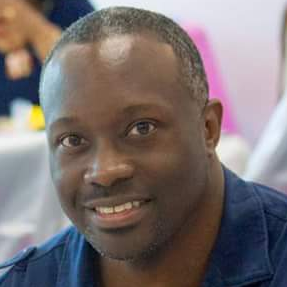 This message is presented by Amos Johnson Jr, PhD. He is the CEO & Pastor of Church for Entrepreneurs. God has given him a calling to help Christian Entrepreneurs succeed at their calling. He believes a fulfilled life comes from clearly knowing what God has called you to do and doing it.
---
---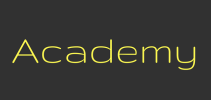 Signup ► We have created several online academies to help you discover and implement your calling. | Click Here for Details
---
Message summary & scripture references
Society has changed to embrace the homosexual lifestyle, which means your business will have to determine how it addresses this societal change from a biblical perspective. To help you process this new reality, listen to today's podcast and learn if there is a biblical prohibition against Christians in business serving the homosexual community.
1 Corinthians 5:9-11 KJV
[9] I wrote unto you in an epistle not to company with fornicators:
[10] Yet not altogether with the fornicators of this world, or with the covetous, or extortioners, or with idolaters; for then must ye needs go out of the world.
[11] But now I have written unto you not to keep company, if any man that is called a brother be a fornicator, or covetous, or an idolator, or a railer, or a drunkard, or an extortioner; with such an one no not to eat.
John 17:15 KJV
[15] I pray not that thou shouldest take them out of the world, but that thou shouldest keep them from the evil.
Matthew 5:44-46, 48 KJV
[44] But I say unto you, Love your enemies, bless them that curse you, do good to them that hate you, and pray for them which despitefully use you, and persecute you;
[45] That ye may be the children of your Father which is in heaven: for he maketh his sun to rise on the evil and on the good, and sendeth rain on the just and on the unjust.
[46] For if ye love them which love you, what reward have ye? do not even the publicans the same?
Acts 18:3 KJV
[3] And because he was of the same craft, he abode with them, and wrought: for by their occupation they were tentmakers.
Genesis 47:20 KJV
[20] And Joseph bought all the land of Egypt for Pharaoh; for the Egyptians sold every man his field, because the famine prevailed over them: so the land became Pharaoh's.
Matthew 17:24-27 KJV
[24] And when they were come to Capernaum, they that received tribute money came to Peter, and said, Doth not your master pay tribute?
[25] He saith, Yes. And when he was come into the house, Jesus prevented him, saying, What thinkest thou, Simon? of whom do the kings of the earth take custom or tribute? of their own children, or of strangers?
[26] Peter saith unto him, Of strangers. Jesus saith unto him, Then are the children free.
[27] Notwithstanding, lest we should offend them, go thou to the sea, and cast an hook, and take up the fish that first cometh up; and when thou hast opened his mouth, thou shalt find a piece of money: that take, and give unto them for me and thee.
Please leave a testimony or comment
Comments and testimonies below are from this message and others messages on our website.
---
Podcast: Download (Duration: 10:11 — 12.5MB)