---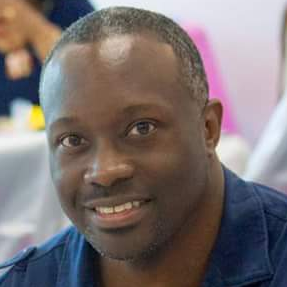 This message is presented by Amos Johnson Jr, PhD. He is the CEO & Pastor of Church for Entrepreneurs. God has given him a calling to help Christian Entrepreneurs succeed at their calling. He believes a fulfilled life comes from clearly knowing what God has called you to do and doing it.
---
---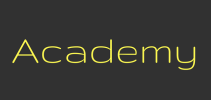 Signup ► We have created several online academies to help you discover and implement your calling. | Click Here for Details
---
Here are the scripture references
Genesis 4:3-5 KJV
[3] And in process of time it came to pass, that Cain brought of the fruit of the ground an offering unto the Lord . [4] And Abel, he also brought of the firstlings of his flock and of the fat thereof. And the Lord had respect unto Abel and to his offering: [5] But unto Cain and to his offering he had not respect. And Cain was very wroth, and his countenance fell.
Genesis 2:16-17 KJV
[16] And the Lord God commanded the man, saying, Of every tree of the garden thou mayest freely eat: [17] But of the tree of the knowledge of good and evil, thou shalt not eat of it: for in the day that thou eatest thereof thou shalt surely die.
Genesis 14:18-20 KJV
[18] And Melchizedek king of Salem brought forth bread and wine: and he was the priest of the most high God. [19] And he blessed him, and said, Blessed be Abram of the most high God, possessor of heaven and earth: [20] And blessed be the most high God, which hath delivered thine enemies into thy hand. And he gave him tithes of all.
Genesis 28:20-22 KJV
[20] And Jacob vowed a vow, saying, If God will be with me, and will keep me in this way that I go, and will give me bread to eat, and raiment to put on, [21] So that I come again to my father's house in peace; then shall the Lord be my God: [22] And this stone, which I have set for a pillar, shall be God's house: and of all that thou shalt give me I will surely give the tenth unto thee.
Leviticus 27:30 KJV
[30] And all the tithe of the land, whether of the seed of the land, or of the fruit of the tree, is the Lord's : it is holy unto the Lord .
Malachi 3:8-10 KJV
[8] Will a man rob God? Yet ye have robbed me. But ye say, Wherein have we robbed thee? In tithes and offerings. [9] Ye are cursed with a curse: for ye have robbed me, even this whole nation. [10] Bring ye all the tithes into the storehouse, that there may be meat in mine house, and prove me now herewith, saith the Lord of hosts, if I will not open you the windows of heaven, and pour you out a blessing, that there shall not be room enough to receive it .
1 Corinthians 9:14 KJV
[14] Even so hath the Lord ordained that they which preach the gospel should live of the gospel.
Matthew 23:23 KJV
[23] Woe unto you, scribes and Pharisees, hypocrites! for ye pay tithe of mint and anise and cummin, and have omitted the weightier matters of the law, judgment, mercy, and faith: these ought ye to have done, and not to leave the other undone.
Matthew 22:36-38,40 KJV
[36] Master, which is the great commandment in the law? [37] Jesus said unto him, Thou shalt love the Lord thy God with all thy heart, and with all thy soul, and with all thy mind. [38] This is the first and great commandment. [40] On these two commandments hang all the law and the prophets.
Romans 13:8 KJV
[8] Owe no man any thing, but to love one another: for he that loveth another hath fulfilled the law.
Jeremiah 31:33 KJV
[33] But this shall be the covenant that I will make with the house of Israel; After those days, saith the Lord , I will put my law in their inward parts, and write it in their hearts; and will be their God, and they shall be my people.
2 Corinthians 9:7 KJV
[7] Every man according as he purposeth in his heart, so let him give ; not grudgingly, or of necessity: for God loveth a cheerful giver.
Romans 14:14 KJV
[14] I know, and am persuaded by the Lord Jesus, that there is nothing unclean of itself: but to him that esteemeth any thing to be unclean, to him it is unclean.
Romans 14:23 KJV
[23] And he that doubteth is damned if he eat, because he eateth not of faith: for whatsoever is not of faith is sin.
---
Podcast: Download (Duration: 14:21 — 16.6MB)