---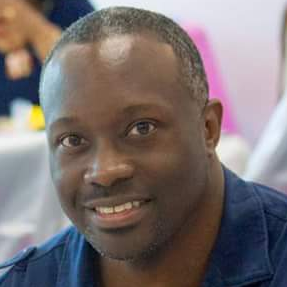 This message is presented by Amos Johnson Jr, PhD. He is the CEO & Pastor of Church for Entrepreneurs. God has given him a calling to help Christian Entrepreneurs succeed at their calling. He believes a fulfilled life comes from clearly knowing what God has called you to do and doing it.
---
---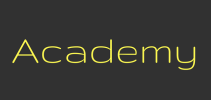 Signup ► We have created several online academies to help you discover and implement your calling. | Click Here for Details
---
Here are the scripture references
Romans 12:2-8 KJV
[2] And be not conformed to this world: but be ye transformed by the renewing of your mind, that ye may prove what is that good, and acceptable, and perfect, will of God.
[3] For I say, through the grace given unto me, to every man that is among you, not to think of himself more highly than he ought to think; but to think soberly, according as God hath dealt to every man the measure of faith.
[4] For as we have many members in one body, and all members have not the same office:
[5] So we, being many, are one body in Christ, and every one members one of another.
[6] Having then gifts differing according to the grace that is given to us, whether prophecy, let us prophesy according to the proportion of faith;
[7] Or ministry, let us wait on our ministering: or he that teacheth, on teaching;
[8] Or he that exhorteth, on exhortation: he that giveth, let him do it with simplicity; he that ruleth, with diligence; he that sheweth mercy, with cheerfulness.
1 Corinthians 12:13-22 KJV
[13] For by one Spirit are we all baptized into one body, whether we be Jews or Gentiles, whether we be bond or free; and have been all made to drink into one Spirit.
[14] For the body is not one member, but many.
[15] If the foot shall say, Because I am not the hand, I am not of the body; is it therefore not of the body?
[16] And if the ear shall say, Because I am not the eye, I am not of the body; is it therefore not of the body?
[17] If the whole body were an eye, where were the hearing? If the whole were hearing, where were the smelling?
[18] But now hath God set the members every one of them in the body, as it hath pleased him.
[19] And if they were all one member, where were the body?
[20] But now are they many members, yet but one body.
[21] And the eye cannot say unto the hand, I have no need of thee: nor again the head to the feet, I have no need of you.
[22] Nay, much more those members of the body, which seem to be more feeble, are necessary:
Please leave a testimony or comment
Comments and testimonies below are from this message and others messages on our website.
---
Podcast: Download (Duration: 9:18 — 10.9MB)