---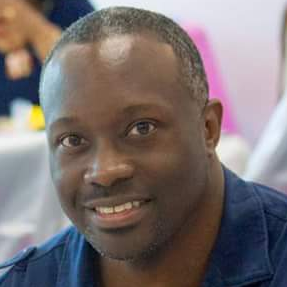 This message is presented by Amos Johnson Jr, PhD. He is the CEO & Pastor of Church for Entrepreneurs. God has given him a calling to help Christian Entrepreneurs succeed at their calling. He believes a fulfilled life comes from clearly knowing what God has called you to do and doing it.
---
---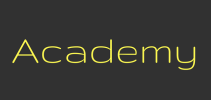 Signup ► We have created several online academies to help you discover and implement your calling. | Click Here for Details
---
Message summary & scripture references
God has given all of us a great calling, but most of us are not fulfilling that calling because of the weights and sins in our life. This is not about salvation. Weights and sins aren't keeping us out of heaven, but they are keeping us from succeeding in our calling here on Earth. If you are ready to win at your calling, it is time to go all in and get rid of the weights and sins that are slowing you down. Take a listen to today's podcast to learn more about this concept and begin winning.
Hebrews 12:1-4 KJV
[1] Wherefore seeing we also are compassed about with so great a cloud of witnesses, let us lay aside every weight, and the sin which doth so easily beset us, and let us run with patience the race that is set before us,
[2] Looking unto Jesus the author and finisher of our faith; who for the joy that was set before him endured the cross, despising the shame, and is set down at the right hand of the throne of God.
[3] For consider him that endured such contradiction of sinners against himself, lest ye be wearied and faint in your minds.
[4] Ye have not yet resisted unto blood, striving against sin.
Romans 10:10 KJV
[10] For with the heart man believeth unto righteousness; and with the mouth confession is made unto salvation.
Galatians 2:16 KJV
[16] Knowing that a man is not justified by the works of the law, but by the faith of Jesus Christ, even we have believed in Jesus Christ, that we might be justified by the faith of Christ, and not by the works of the law: for by the works of the law shall no flesh be justified.
Hebrews 5:12-14 KJV
[12] For when for the time ye ought to be teachers, ye have need that one teach you again which be the first principles of the oracles of God; and are become such as have need of milk, and not of strong meat.
[13] For every one that useth milk is unskilful in the word of righteousness: for he is a babe.
[14] But strong meat belongeth to them that are of full age, even those who by reason of use have their senses exercised to discern both good and evil.
Please leave a testimony or comment
Comments and testimonies below are from this message and others messages on our website.
---
Podcast: Download (Duration: 13:02 — 17.7MB)