---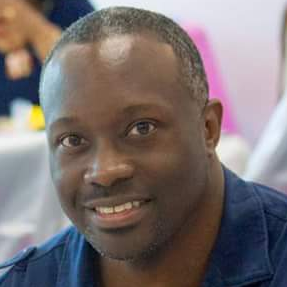 This message is presented by Amos Johnson Jr, PhD. He is the CEO & Pastor of Church for Entrepreneurs. God has given him a calling to help Christian Entrepreneurs succeed at their calling. He believes a fulfilled life comes from clearly knowing what God has called you to do and doing it.
---
---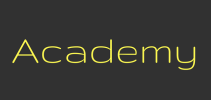 Signup ► We have created several online academies to help you discover and implement your calling. | Click Here for Details
---
Message summary & scripture references
Jesus' calling was to die on the cross and go to hell so we could be saved. We often assume that this was easy to do because, after all, Jesus is the son of God. However, this is far from the truth. Jesus walked the earth as a man and had to overcome stress and fear (just like the rest of us) to fulfill his calling.
On today's podcast, learn how Jesus used faith to overcome the largest difficulties of his calling. As you listen, look for ways that you can model Jesus' walk of faith to achieve your calling.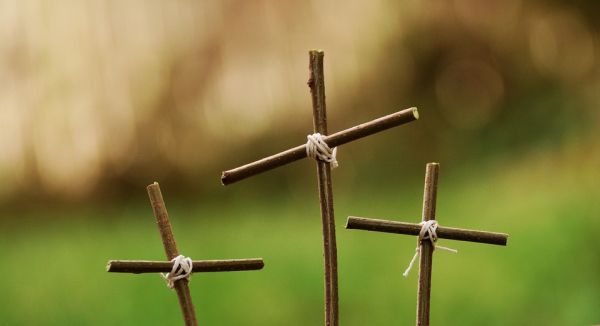 Hebrews 11:1 KJV
[11] Now faith is the substance of things hoped for, the evidence of things not seen.
Matthew 26:2 KJV
[2] Ye know that after two days is the feast of the passover, and the Son of man is betrayed to be crucified.
Matthew 26:28 KJV
[28] For this is my blood of the new testament, which is shed for many for the remission of sins.
Matthew 26:32 KJV
[32] But after I am risen again, I will go before you into Galilee.
Matthew 26:38-42 KJV
[38] Then saith he unto them, My soul is exceeding sorrowful, even unto death: tarry ye here, and watch with me.
[39] And he went a little farther, and fell on his face, and prayed, saying, O my Father, if it be possible, let this cup pass from me: nevertheless not as I will, but as thou wilt.
[40] And he cometh unto the disciples, and findeth them asleep, and saith unto Peter, What, could ye not watch with me one hour?
[41] Watch and pray, that ye enter not into temptation: the spirit indeed is willing, but the flesh is weak.
[42] He went away again the second time, and prayed, saying, O my Father, if this cup may not pass away from me, except I drink it, thy will be done.
Matthew 26:52-54 KJV
[52] Then said Jesus unto him, Put up again thy sword into his place: for all they that take the sword shall perish with the sword.
[53] Thinkest thou that I cannot now pray to my Father, and he shall presently give me more than twelve legions of angels?
[54] But how then shall the scriptures be fulfilled, that thus it must be?
Mark 15:34-37 KJV
[34] And at the ninth hour Jesus cried with a loud voice, saying, Eloi, Eloi, lama sabachthani? which is, being interpreted, My God, my God, why hast thou forsaken me?
[35] And some of them that stood by, when they heard it, said, Behold, he calleth Elias.
[36] And one ran and filled a spunge full of vinegar, and put it on a reed, and gave him to drink, saying, Let alone; let us see whether Elias will come to take him down.
[37] And Jesus cried with a loud voice, and gave up the ghost.
Luke 23:46 KJV
[46] And when Jesus had cried with a loud voice, he said, Father, into thy hands I commend my spirit: and having said thus, he gave up the ghost.
Please leave a testimony or comment
Comments and testimonies below are from this message and others messages on our website.
---
Podcast: Download (Duration: 12:22 — 16.2MB)