---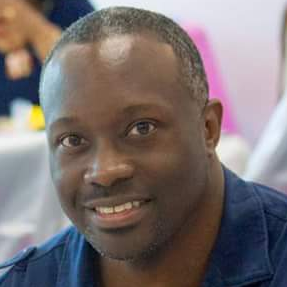 This message is presented by Amos Johnson Jr, PhD. He is the CEO & Pastor of Church for Entrepreneurs. God has given him a calling to help Christian Entrepreneurs succeed at their calling. He believes a fulfilled life comes from clearly knowing what God has called you to do and doing it.
---
---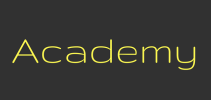 Signup ► We have created several online academies to help you discover and implement your calling. | Click Here for Details
---
Message summary & scripture references
Christians disagree about whether Jesus was rich or poor. However, the question may be ill-conceived, because while money was necessary to Jesus' life and ministry, it was irrelevant to him personally. Whenever money was required, Jesus manifested money or its equivalent to meet his needs and the needs of those around Him. On today's podcast, we're analyzing the ease with which Jesus acquired money, so you can do the same in your life and business.
John 14:12 KJV
[12] Verily, verily, I say unto you, He that believeth on me, the works that I do shall he do also; and greater works than these shall he do; because I go unto my Father.
Matthew 6:24-25,32-33 NLT
[24] "No one can serve two masters. For you will hate one and love the other; you will be devoted to one and despise the other. You cannot serve God and be enslaved to money.
[25] "That is why I tell you not to worry about everyday life-whether you have enough food and drink, or enough clothes to wear. Isn't life more than food, and your body more than clothing?
[32] These things dominate the thoughts of unbelievers, but your heavenly Father already knows all your needs.
[33] Seek the Kingdom of God above all else, and live righteously, and he will give you everything you need.
Matthew 17:24-27 KJV
[24] And when they were come to Capernaum, they that received tribute money came to Peter, and said, Doth not your master pay tribute?
[25] He saith, Yes. And when he was come into the house, Jesus prevented him, saying, What thinkest thou, Simon? of whom do the kings of the earth take custom or tribute? of their own children, or of strangers?
[26] Peter saith unto him, Of strangers. Jesus saith unto him, Then are the children free.
[27] Notwithstanding, lest we should offend them, go thou to the sea, and cast an hook, and take up the fish that first cometh up; and when thou hast opened his mouth, thou shalt find a piece of money: that take, and give unto them for me and thee.
John 6:5-13 KJV
[5] When Jesus then lifted up his eyes, and saw a great company come unto him, he saith unto Philip, Whence shall we buy bread, that these may eat?
[6] And this he said to prove him: for he himself knew what he would do.
[7] Philip answered him, Two hundred pennyworth of bread is not sufficient for them, that every one of them may take a little.
[8] One of his disciples, Andrew, Simon Peter's brother, saith unto him,
[9] There is a lad here, which hath five barley loaves, and two small fishes: but what are they among so many?
[10] And Jesus said, Make the men sit down. Now there was much grass in the place. So the men sat down, in number about five thousand.
[11] And Jesus took the loaves; and when he had given thanks, he distributed to the disciples, and the disciples to them that were set down; and likewise of the fishes as much as they would.
[12] When they were filled, he said unto his disciples, Gather up the fragments that remain, that nothing be lost.
[13] Therefore they gathered them together, and filled twelve baskets with the fragments of the five barley loaves, which remained over and above unto them that had eaten.
2 Kings 4:5-7 KJV
[5] So she went from him, and shut the door upon her and upon her sons, who brought the vessels to her; and she poured out.
[6] And it came to pass, when the vessels were full, that she said unto her son, Bring me yet a vessel. And he said unto her, There is not a vessel more. And the oil stayed.
[7] Then she came and told the man of God. And he said, Go, sell the oil, and pay thy debt, and live thou and thy children of the rest.
Mark 11:1-7 KJV
[1] And when they came nigh to Jerusalem, unto Bethphage and Bethany, at the mount of Olives, he sendeth forth two of his disciples,
[2] And saith unto them, Go your way into the village over against you: and as soon as ye be entered into it, ye shall find a colt tied, whereon never man sat; loose him, and bring him.
[3] And if any man say unto you, Why do ye this? say ye that the Lord hath need of him; and straightway he will send him hither.
[4] And they went their way, and found the colt tied by the door without in a place where two ways met; and they loose him.
[5] And certain of them that stood there said unto them, What do ye, loosing the colt?
[6] And they said unto them even as Jesus had commanded: and they let them go.
[7] And they brought the colt to Jesus, and cast their garments on him; and he sat upon him.
Please leave a testimony or comment
Comments and testimonies below are from this message and others messages on our website.
---
Podcast: Download (Duration: 14:06 — 18.2MB)