---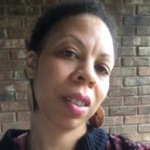 This message is presented by is Hadassah Queen O. She is a Dreamer, Author, Speaker, and Radio personality who loves inspiring others using real life experiences.
---
---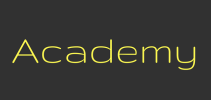 Signup ► We have created several online academies to help you discover and implement your calling. | Click Here for Details
---
Here are the scripture references
2 Corinthians 10:4-5 KJV
[4] (For the weapons of our warfare are not carnal, but mighty through God to the pulling down of strong holds;)
[5] Casting down imaginations, and every high thing that exalteth itself against the knowledge of God, and bringing into captivity every thought to the obedience of Christ;
Psalm 33:18-22 KJV
[18] Behold, the eye of the LORD is upon them that fear him, upon them that hope in his mercy;
[19] To deliver their soul from death, and to keep them alive in famine.
[20] Our soul waiteth for the LORD: he is our help and our shield.
[21] For our heart shall rejoice in him, because we have trusted in his holy name.
[22] Let thy mercy, O LORD, be upon us, according as we hope in thee.
Proverbs 28:5 KJV
[5] Evil men understand not judgment: but they that seek the LORD understand all things.
Psalm 34:1 KJV
[1] I will bless the LORD at all times: his praise shall continually be in my mouth.
Psalm 118:17 KJV
[17] I shall not die, but live, and declare the works of the LORD.
Please leave a testimony or comment
Comments and testimonies below are from this message and others messages on our website.
---
Podcast: Download (Duration: 9:56 — 11.9MB)