---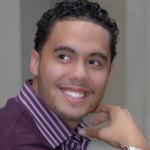 Your Word Trainer is Min. Frankie Vega. He is an itinerate ministry traveling internationally and stateside ministering to leaders used strongly in signs and wonders, prophetic teaching and Davidic worship. He also oversees spiritually two church plants, one in Atlanta, and in Kentucky. He is married with two kids and currently ministers out of Atlanta, GA.
---
---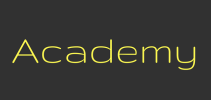 Signup ► We have created several online academies to help you discover and implement your calling. | Click Here for Details
---
Here are the scripture references
Ephesians 5:15-16 KJV
[15] See then that ye walk circumspectly, not as fools, but as wise,
[16] Redeeming the time, because the days are evil.
Galatians 6:9 KJV
[9] And let us not be weary in well doing: for in due season we shall reap, if we faint not.
Matthew 16:3 KJV
[3] And in the morning, It will be foul weather to day: for the sky is red and lowering. O ye hypocrites, ye can discern the face of the sky; but can ye not discern the signs of the times?
Ecclesiastes 3:1 KJV
[1] To every thing there is a season, and a time to every purpose under the heaven:
1 Chronicles 12:32 KJV
[32] And of the children of Issachar, which were men that had understanding of the times, to know what Israel ought to do; the heads of them were two hundred; and all their brethren were at their commandment.
Podcast: Download (Duration: 11:20 — 13.9MB)