---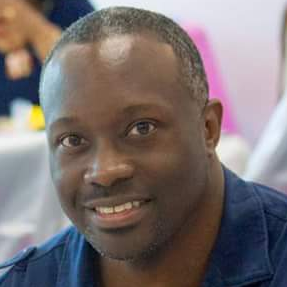 This message is presented by Amos Johnson Jr, PhD. He is the CEO & Pastor of Church for Entrepreneurs. God has given him a calling to help Christian Entrepreneurs succeed at their calling. He believes a fulfilled life comes from clearly knowing what God has called you to do and doing it.
---
---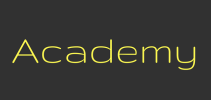 Signup ► We have created several online academies to help you discover and implement your calling. | Click Here for Details
---
Message summary & scripture references
If your faith seems like it is not working, then check on your belief in that God loves you. Receiving the things you desire through faith hinges on you knowing that God loves you. Listen to today's message to learn how much God loves you and the importance of knowing that He loves you.
Galatians 5:6 KJV
[6] For in Jesus Christ neither circumcision availeth any thing, nor uncircumcision; but faith which worketh by love.
1 John 4:8 KJV
[8] He that loveth not knoweth not God; for God is love.
1 John 4:18 KJV
[18] There is no fear in love; but perfect love casteth out fear: because fear hath torment. He that feareth is not made perfect in love.
Romans 8:39 KJV
[39] Nor height, nor depth, nor any other creature, shall be able to separate us from the love of God, which is in Christ Jesus our Lord.
Luke 13:16 KJV
[16] And ought not this woman, being a daughter of Abraham, whom Satan hath bound, lo, these eighteen years, be loosed from this bond on the sabbath day?
1 Peter 5:7 KJV
[7] Casting all your care upon him; for he careth for you.
Jeremiah 29:11 KJV
[11] For I know the thoughts that I think toward you, saith the Lord, thoughts of peace, and not of evil, to give you an expected end.
Matthew 6:30-33 KJV
[30] Wherefore, if God so clothe the grass of the field, which to day is, and to morrow is cast into the oven, shall he not much more clothe you, O ye of little faith?
[31] Therefore take no thought, saying, What shall we eat? or, What shall we drink? or, Wherewithal shall we be clothed?
[32] (For after all these things do the Gentiles seek:) for your heavenly Father knoweth that ye have need of all these things.
[33] But seek ye first the kingdom of God, and his righteousness; and all these things shall be added unto you.
John 3:16 KJV
[16] For God so loved the world, that he gave his only begotten Son, that whosoever believeth in him should not perish, but have everlasting life.
Matthew 18:12 KJV
[12] How think ye? if a man have an hundred sheep, and one of them be gone astray, doth he not leave the ninety and nine, and goeth into the mountains, and seeketh that which is gone astray?
Please leave a testimony or comment
Comments and testimonies below are from this message and others messages on our website.
---
Podcast: Download (Duration: 9:17 — 12.2MB)